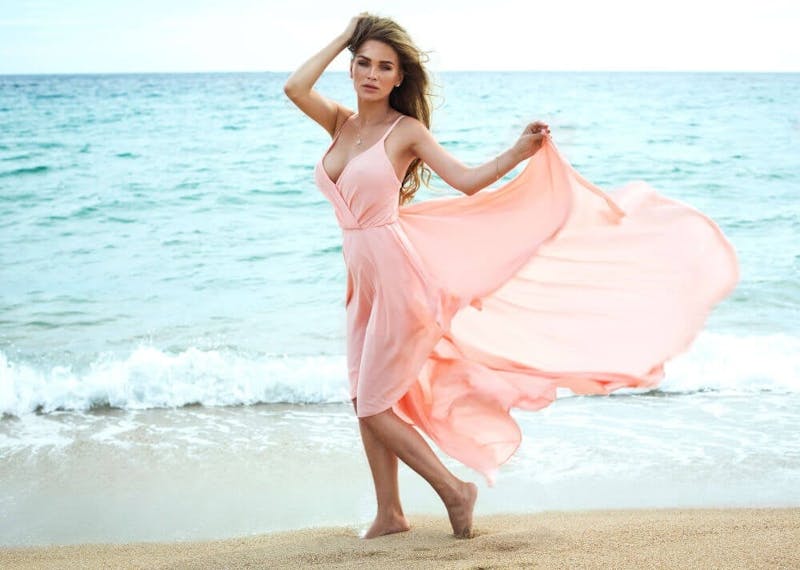 As one of the top procedures at Vinyard Institute of Plastic Surgery (VIPS), breast augmentation surgery can enhance your natural bust line with a fat transfer, saline implants, or silicone implants for a fuller appearance. However, breast augmentation is actually much more than that. When performed correctly, breast augmentation surgery is both art and science. The patient's wishes, the patient's body, and the ultimate well-being of the patient are all taken into account so that Dr. Vinyard can give each person their ideal result.
If you are unhappy with the projection and size of your breasts, you may be seeking the expertise of an experienced breast surgeon. Our board-certified plastic surgeon, Dr. William Vinyard in Port Saint Lucie, FL is a renowned physician for the placement of implants or autologous fat with natural, gorgeous results. He performs numerous breast augmentations every year.
What Makes Me a Candidate for Breast Augmentation
If you are considering breast augmentation, this guide was created just for you. There are undoubtedly many questions on your mind, and our office is happy to discuss the answers to those questions in an easy-to-understand way. If you are thinking about having this procedure, it is important you do it for yourself and nobody else. Ideal candidates should be healthy with breasts that are fully developed and should be the proper age to have implants. Individuals who are dissatisfied with the overall appearance of their breasts because they seem lifeless may benefit from this cosmetic breast treatment. In addition, if your breasts have been affected by aging, nursing, or weight loss, this surgical procedure can rejuvenate them with increased volume and a perkier projection.
If you are interested in a Breast Augmentation or have questions, feel free to give us a call and visit our Before and After Galleries to see Dr. Vinyard's expert skills.