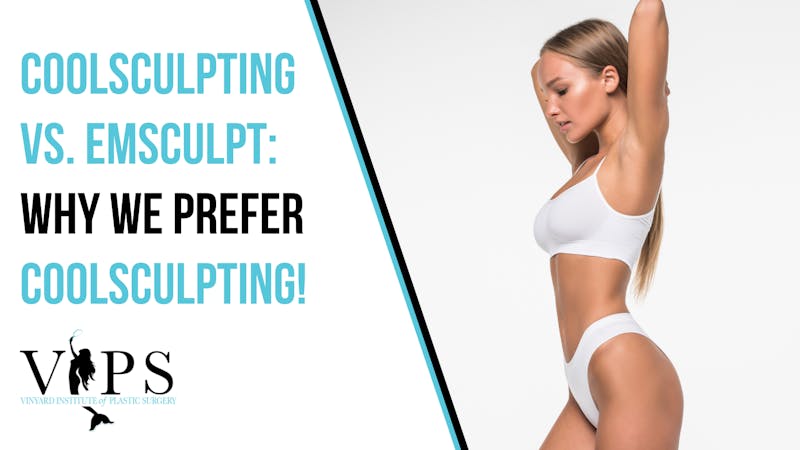 Is that stubborn fat just not budging? You've worked tirelessly in the gym, stuck to meal plans, and spent hours running, but the fat pockets just aren't going away, and as a result, you've been considering the CoolSculpting and Emsculpt treatments but you're not sure which one is best for you and your body contouring goals. Don't worry — you're in good hands. We will be breaking down the differences between CoolSculpting and Emsculpt and why we feel CoolSculpting is a much better option for you if you're on a body contouring journey.
CoolSculpting and Emsculpt: How Do They Differ?
If your top priority is eliminating stubborn fat permanently, then Board-Certified Plastic Surgeon Dr. William J. Vinyard, MD, FACS, and his team of experts recommend CoolSculpting over Emsculpt as a highly effective, non-invasive fat reduction treatment.
Emsculpt Neo is an FDA-approved, non-invasive technology that primarily builds muscle mass with a secondary fat reduction mechanism. This body contouring procedure is a new technological advancement that harnesses the power of radiofrequency heat energy and high-intensity targeted electromagnetic energy.
CoolSculpting is an FDA-approved treatment that will help you reduce fat in 9 areas of the body and help you achieve your body contouring goals. The device uses cryolipolysis, a revolutionary fat-freezing technology that can be applied using the choice between seven different applicators to effectively match your body's contours.
1: Cryolipolysis vs. Electromagnetic Energy
The specific energy technology used to provide the desired results is the main distinction between CoolSculpting and Emsculpt. Emsculpt uses high-intensity focused electromagnetic (HIFEM) energy, whereas CoolSculpting uses a proven technique called cryolipolysis to freeze, break down, and permanently eliminate fat cells.
Emsculpt uses high-intensity electromagnetic energy to remove excess fat while building muscle. This 50/50 approach is worth considering, but often the device is less effective than CoolSculpting. The benefit of focusing solely on fat elimination is better, longer-lasting results, one of the many factors that CoolSculpting is known and loved for.
2: Fat Reduction vs. Muscle Toning
Whether you are interested in fat reduction or muscle toning is the primary question when considering which treatment to undergo. You can achieve body sculpting and contouring by stimulating muscle growth (Emsculpt) or by reducing layers of fat that rest over muscle fibers (CoolSculpting).
Emsculpt uses high-intensity focused electromagnetic technology to quickly induce large muscle contractions. CoolSculpting freezes and effectively kills the fat cells in a treated area, causing them to denature and break down, which are then naturally eliminated by your body over time.
Are the Results From Coolsculpting and Emsculpt Permanent?
When combined with weight maintenance and a healthy lifestyle, results from CoolSculpting are permanent. Emsculpt results are long-lasting, but there is no guarantee that you will preserve your muscle tone over time due to many variables such as the natural aging process. CoolSculpting patients lose up to 25% of their body fat per treatment according to clinical studies. This substantial fat reduction is frequently sufficient for patients to be happy with their new silhouette without having to undergo surgery.
As with any treatment, aftercare is essential to preserve your aesthetic results. Maintaining a healthy lifestyle by paying attention to diet and exercise will only help prolong the results. You may require follow-up treatment sessions if diet and exercise are not followed after the procedure.
3: Treatment Areas
CoolSculpting is the only FDA-approved treatment designed to treat skin and fatty tissue in nine different body areas. The cryolipolysis technology eliminates stubborn fat in body areas such as the chin, thighs, abdomen, love handles, bra line, waist, and back.
Emsculpt works on some of these body areas as well, but unlike CoolSculpting, it is not FDA-approved to treat a diverse array of body areas.
4: Coolsculpting vs. Emsculpt: Pain Levels
Pain levels are a notable factor to consider when choosing what body contouring procedure to incorporate into your treatment plan. You may feel a slight pinching sensation in the treatment area or temporary numbness. However, these minor side effects only last for a short time after treatment and should not prevent you from returning to your daily routine.
Dr. Vinyard and his team of experts will adequately prepare you during your initial consultation to ensure that come the day of your treatment, you are in the best position to minimize downtime post-procedure.
5: Post-Procedural Side Effects
CoolSculpting and Emsculpt are both non-invasive and low-risk procedures. As with any cosmetic procedure, each person responds differently, but Dr. Vinyard and his team of experts will ensure that you are taken care of from start to finish.
You may feel slightly lightheaded during the procedure, which should clear up once you are finished. Some swelling and light bruising may appear in the treated areas over the next couple of days.
6: The Ideal Candidates for CoolSculpting
Are your fat bulges slightly more noticeable than you would like them to be? Are you always searching for a good angle to hide your double chin when taking selfies? Do you find yourself wishing that your clothes fit slightly better? Then CoolSculpting will work wonders for you! The rule is: "If you can squeeze it, we can freeze it!"
CoolSculpting is not a replacement for a healthy lifestyle and is ideal for patients with "pinchable" fat that is resistant to exercise and a healthy diet.
Why Do We Prefer CoolSculpting at VIPS?
Here at the Vinyard Institute of Plastic Surgery, we provide you with the most up-to-date, quality treatments on the market. CoolSculpting Elite is the new, improved, number one non-invasive fat reduction treatment in the U.S. The new Elite technology treats 18% more surface area per treatment while treating two areas simultaneously using dual sculpting — in other words, we can treat twice the fat in half the time!. We rely on CoolSculpting Elite as our go-to non-surgical body contouring treatment for the following reasons:
Eliminates 25% of body fat per treatment cycle
Freezes and removes fat cells forever
FDA-cleared to treat nine areas of the body
Safe, non-invasive treatment
Little to no downtime
CoolSculpting is available to a broader audience as there are very few requirements to meet to be an ideal candidate.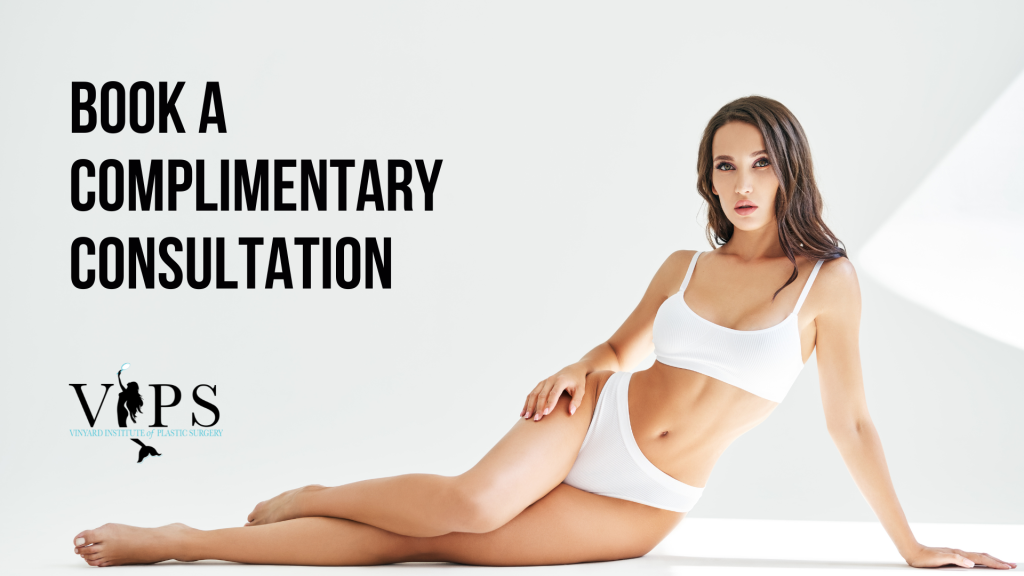 Start Your Body Contouring Journey at VIPS!
Contact us to schedule a personal consultation with us, or call (772) 362-3357 to find out the next steps in your CoolSculpting journey! Our office at 291 NW Peacock Blvd, Suite 103, Port St. Lucie, FL 34986, proudly serves the South Florida area! We also invite you to check out our blog page, Facebook, and Instagram to learn more about the treatment options available at our office!