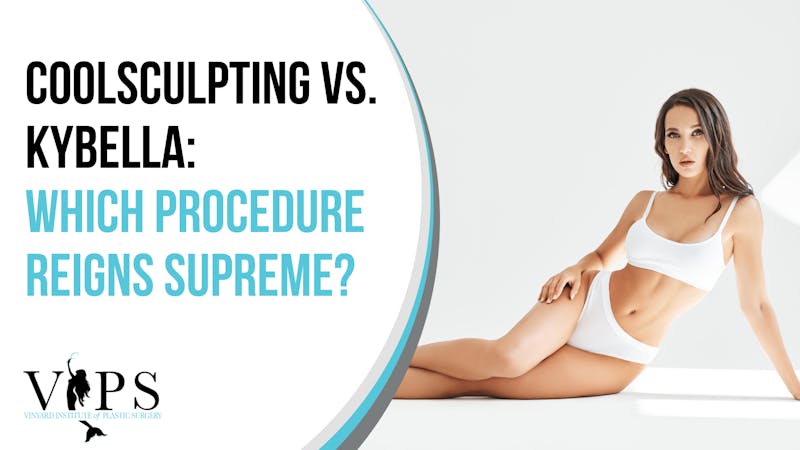 Uncovering the secret behind the perfect facial aesthetic is never a straightforward task. Recent research looking to establish "the traces of beauty" has concluded that the jawline is one of the most important facial features. A strong, defined jawline is not only a trace of beauty but also a sign of good health. However, as we age, fatty tissue might start to weigh us down … and our chin skin!
Two established approaches can provide rejuvenation in the chin area: the highly sought-after CoolSculpting treatment and Kybella! But which one is the best treatment for bringing your aesthetic goals to life? And where do we stand on the Coolsculpting vs. Kybella debate? Keep reading to find out!
What is CoolSculpting?
CoolSculpting is the #1 FDA-cleared cosmetic approach to fat reduction using cryolipolysis technology (fat-freezing treatment), whose safety and efficiency are boasted by numerous clinical studies. As the name suggests, CoolSculpting entails cooling unwanted fat cells until they reach their freezing point, at which cell death occurs. Then, as your body gradually removes the dead fat cells by entirely natural metabolic processes (this might take up to 2-3 months), you start to witness the stunning results of CoolSculpting with no serious downtime: significant fat reduction (up to 20-25%) and body contouring!
What is Kybella?
Kybella is an FDA-approved injectable treatment used in the submental area (i.e., under the chin) for fat reduction, providing an aesthetical, younger facial contour. As with CoolSculpting, Kybella relies on our body's natural mechanisms. When it aims to get rid of fat cells, our body produces deoxycholic acid (DA) to break down and absorb fat bulges. We can say that nature gave us hints to invent Kybella since it also uses versions of deoxycholic acid (DA) for the same purposes! Once eliminated, those fat cells are gone for good!
A Kybella treatment session takes about 20-30 minutes. The practitioner follows a strategic pattern for injecting the absorbing substance into your submental area. The number of injections depends on the targeted amount of fatty tissue and varies between 20 and 50. However, one Kybella treatment session might not be sufficient, which is why some patients go through more sessions (spaced by 3-4 weeks) to achieve their aesthetic goals.
CoolSculpting vs. Kybella: Fat-Freezing or Injectables?
Now that we've discussed CoolSculpting and Kybella, let's weigh the pros and cons of the two treatments provided by our expert team at VIPS, led by our Board-Certified Plastic Surgeon Dr. William J. Vinyard, MD, FACS!
The Timeline of the Final Results
As with any other treatment plan, let the results be the judge! Undoubtedly, results matter most for patients seeking aesthetic enhancement, especially if they come with little discomfort and downtime.
Patients are flocking to CoolSculpting Elite, which should be no surprise for us since its stunning results have been witnessed by many. After 1-3 months, during which metabolic processes get rid of frozen fat cells, CoolSculpting will provide patients with 20-25% fat reduction in the treated area(s). If one fat-freezing session is not enough for the patient's goals, a second or third session will help get the job done. In addition, downtime is minimal for CoolSculpting, as well as the side effects: mild swelling, numbness, and redness for a few days following the treatment.
Kybella, on the other hand, requires more treatment sessions to achieve these results. You should expect a 10% chin fat reduction in the first six weeks following the treatment. If you decide on more treatment sessions, you can raise its efficiency up to 25% — the efficiency of one CoolSculpting session!
Which Treatment Reigns in Versatility?
Patients with various aesthetic goals use CoolSculpting due to its versatility! Common areas treated by CoolSculpting are the following:
Abdomen
"Love handles"
"Banana rolls"
Lower chin
Back
Arms
Thighs
Kybella, however, is FDA-approved only for the submental area and nothing more!
Which Treatment is Better at Double Chin Reduction?
We all want a more nuanced, stronger, better-defined jawline because it makes us look healthy and young! But unfortunately, as we grow older, fatty tissue starts to attach to our lower chin and weigh down our skin, creating the undesirable "double chin" or "turkey neck."
Both CoolSculpting and Kybella are used for submental fat reduction. However, CoolSculpting is more efficient at treating more prominent fat bulges, having at the same time the advantage of minimal downtime. Kybella, however, entails some downtime, considering the initial swelling following the treatment and the need for additional treatment sessions.
How Do CoolSculpting and Kybella Differ Cost-Wise?
One CoolSculpting treatment session is more expensive than one Kybella injection session. However, when considering efficiency and the desired results, Kybella might be more expensive than we first thought because most patients need multiple treatment sessions.
CoolSculpting Versus Kybella: What's the VIPS Pick?
Considering the obvious advantages of CoolSculpting over Kybella, our expert team at VIPS, led by our Board-Certified Plastic Surgeon Dr. William J. Vinyard, MD, FACS, generally prefers the #1 FDA-cleared fat reduction treatment — CoolSculpting Elite!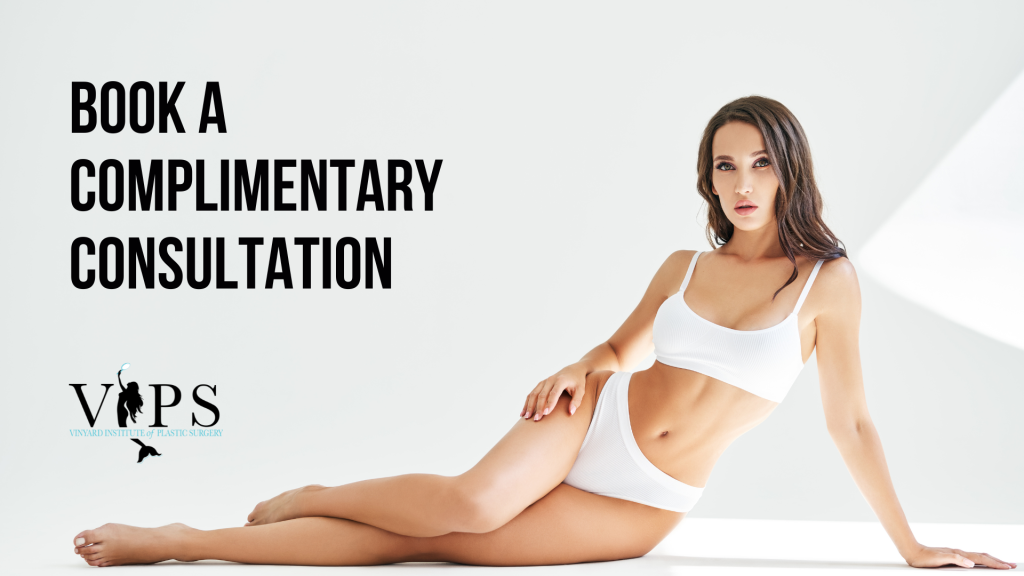 Start Your Chin Rejuvenation Treatment at VIPS!
Contact us to schedule a personal consultation with us, or call (772) 362-3357 to find out the next steps in your CoolSculpting journey! Our office at 291 NW Peacock Blvd, Suite 103, Port St. Lucie, FL 34986, proudly serves the South Florida area! We also invite you to check out our blog page, Facebook, and Instagram to learn more about the treatment options available at our office!