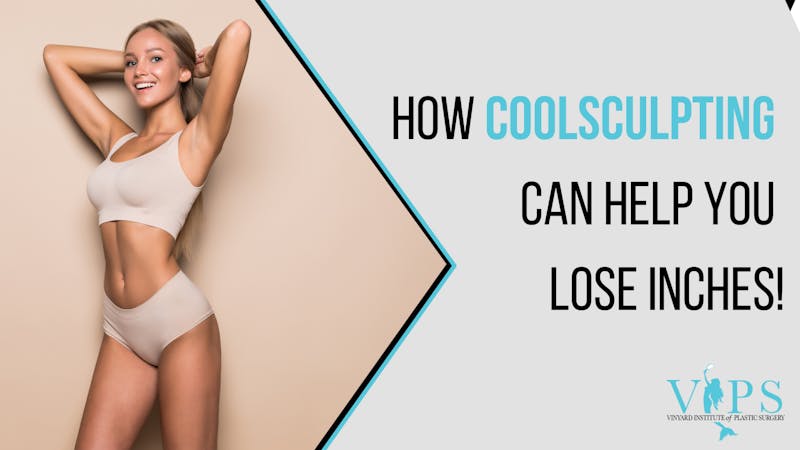 We have children and ice pops to thank for CoolSculpting and its fat-loss efficacy. Rumor has it that Dr. Rox Anderson and Dr. Dieter Manstein discovered the possibilities of cold temperatures and fat loss when they noticed fat decreases in the cheeks of children who ate a lot of ice pops.
This technology works so well because fat cell death occurs before other cells as they are more sensitive to temperature. So, if you are struggling with stubborn fat deposits then look no further than CoolSculpting Elite at VIPS. It is a safe, simple, non-invasive procedure that addresses these concerns effectively. In today's article, we will explore and explain CoolSculpting's inch-loss technology!
What is CoolSculpting?
CoolSculpting is a non-invasive body contouring treatment that targets stubborn, unwanted fat cells in nine different areas of the body. Unlike other treatments on the market that use heat or radiofrequency (RF) energy, CoolSculpting harnesses cryolipolysis technology to freeze unwanted cells without harming surrounding tissue.
The CoolSculpting treatment is an excellent option for men and women who are near reaching their ideal body weight but struggling to eliminate unwanted fat in stubborn pockets or areas. It is also the perfect treatment for non-invasive fat reduction requiring little to no recovery time.
CoolSculpting is FDA-cleared to treat a myriad of body areas, including:
Abdomen (Upper, Lower, and Central)
Low Back/Flanks/Love Handles
Upper Arms
Mid Back/Bra Line
Inner and Outer thighs
Submental Chin or "Buccal Fat"
Waist/Hips
Above the Knee
Under the Buttocks (aka "Banana roll")
Is CoolSculpting FDA-Approved?
The FDA cleared CoolSculpting in 2010; since then, it has become renowned for its safe, effective results. Cryolipolysis is a non-invasive treatment. As such, there is no need for any anesthesia, incisions, or heavy medications to reap fantastic results. The cold temperatures of CoolSculpting also work well for people with sensitive skin. There are fewer risks, side effects, and complications from the CoolSculpting treatment than a surgical procedure, making it a popular choice for people seeking to remove excess fatty tissue.
What Happens to the Fatty Tissue After the Procedure?
During the CoolSculpting treatment, the targeted pockets of fat are frozen and permanently destroyed. Once the fat-freezing process is completed, the body will gradually and naturally eliminate these cells for up to 12 weeks following the treatment. The lymphatic system is responsible for excreting the zapped fat cells. Staying hydrated and giving yourself a manual massage in the treated area will certainly assist the process so that you can benefit from the exciting advantages of CoolSculpting.
Are CoolSculpting Results Immediate?
Board-Certified Plastic Surgeon Dr. William J. Vinyard, MD, FACS and his team of experts will brief you during your initial consultation and give you a precise treatment plan so that you can set realistic expectations for yourself and your body during this treatment process. Many factors are considered when predicting the full results of the treatment, such as your medical history and whether you are maintaining a healthy lifestyle and diet.
The most satisfying results are noticeable within the first 3 months after treatment. This is because the destroyed fat cells will have had enough time to be eliminated from the body, reducing the overall amount of fat cells and leaving you with a more contoured, tight physique!
How Long Do CoolSculpting Results Last?
You have a finite amount of fat cells in your body, which means no new fat cells can develop. The only factor that fluctuates is the size of the fat cells. CoolSculpting addresses the fat in the targeted area and kills those fat cells, effectively reducing the number of fat cells in a specific area.
The results from CoolSculpting are permanent, but the treatment does not prevent you from gaining weight in other areas or in the fat cells that are still present in the treated area.
Will Coolsculpting Help Me Lose Weight?
CoolSculpting is not categorized as a weight loss program or treatment. Weight loss is an overall decrease in body weight through effective exercise and healthy eating. Instead, CoolSculpting provides excellent results for people looking for inch loss. Inch loss is a reduction of fat/fat cells in typically stubborn areas of the body.
You can achieve overall weight loss by following an exercise program and eating well. Once you have addressed your weight loss concerns but still struggle with particular areas of your body, such as your inner thighs, double chin, or belly, you should consider using CoolSculpting to get you to your ultimate aesthetic goal!
How Many Inches Can I Lose With CoolSculpting?
Inch loss depends on various factors, such as how many treatment sessions one opts for and the body area being treated. Lifestyle choices can also significantly impact the outcome of the fat-removal process.
It has been proven that the CoolSculpting treatment can cause a 20-25% reduction of stubborn fat in the targeted area per treatment cycle. This amount of fat removal can result in the loss of several inches from the treatment area. At the Vinyard Institute of Plastic Surgery's VIPS CoolSculpting Center, we recommend that our patients do at least two treatment cycles per area treated to achieve maximum results.
A Healthy Lifestyle Will Help Keep Excess Fat Away!
The goal after CoolSculpting is to promote long-term maintenance. While the results of CoolSculpting are permanent, if it is not followed up with a healthy diet and exercise, the results can often be overshadowed by increased weight gain in other body areas.
Engaging in a healthy lifestyle is the best practice to preserve and prolong the results from CoolSculpting. Here are some tips to keep the excess fat at bay:
Drink water: Staying hydrated regulates body temperature and appetite. Hydration promotes joint lubrication and the transportation of nutrients to cells.
Increase cardio: While strengthening the heart and lungs, cardio also promotes visceral fat loss and increases the metabolic rate.
Maintain a healthy, sustainable diet: Focusing on incorporating a variety of whole foods while consuming enough protein will assist in muscle retention and fat regulation.
Can CoolSculpting Help With Cellulite?
Cellulite is a common condition affecting more than 80-90% of women and some men. It is typified by dimpled, lumpy flesh, often occurring on the thighs, hips, and buttocks. The condition is caused by connective fibers intertwining with fat deposits, resulting in dimple-like impressions on the skin's surface.
Owing to the complexity of cellulite, CoolSculpting does not reduce its appearance as it cannot affect the fibrous bands that cause cellulite. However, a reduction in fat cells in an area suffering from cellulite will still improve the aesthetic appearance of the area.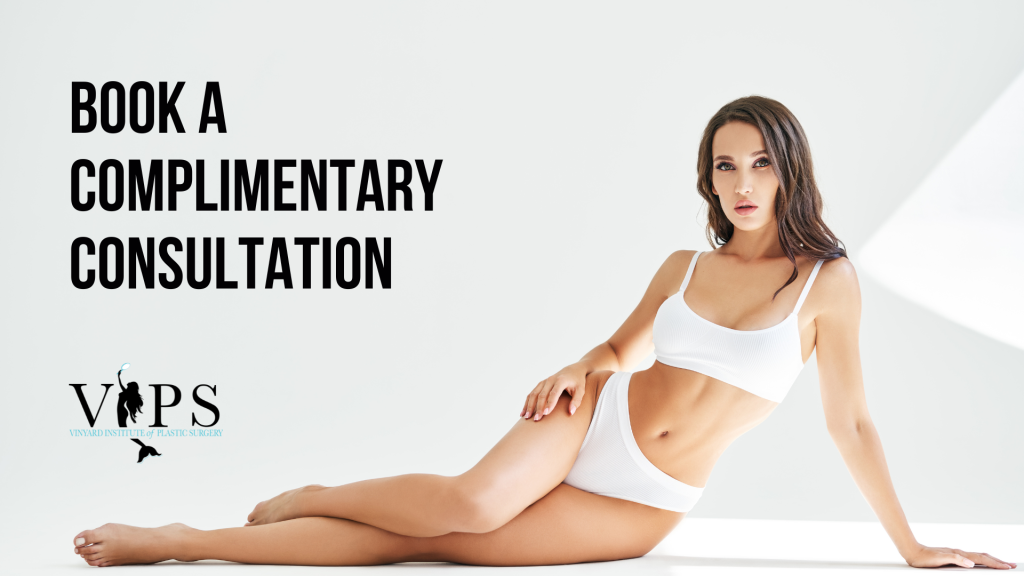 Start Your CoolSculpting Journey at VIPS!
Contact us to schedule a personal consultation, or call us at (772) 362-3357 to find out the next steps in your CoolSculpting journey! Our office at 291 NW Peacock Blvd, Suite 103, Port St. Lucie, FL 3498, proudly serves the South Florida area! We also invite you to check out our blog page, Facebook, and Instagram to learn more about the treatment options available at our office!