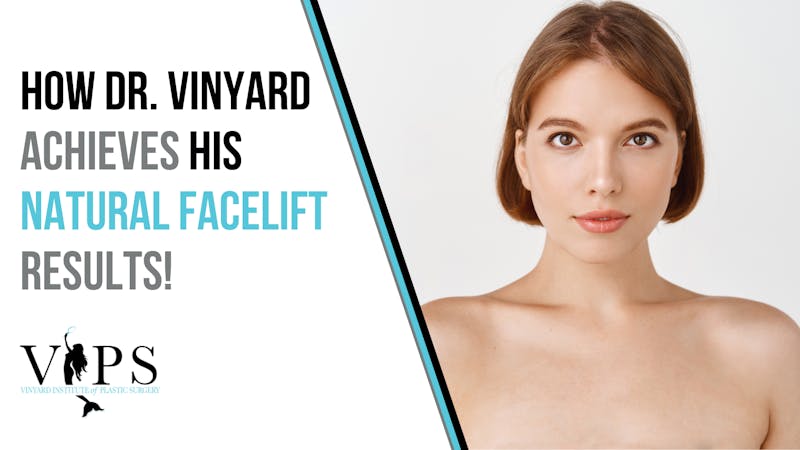 Facelifts have a rich history, dating back over a century to the early 1900s, when surgeon Eugen Holländer performed the first known facelift surgery. However, the facelift results were definitely not what they are today. Facelift techniques have evolved significantly since then to the point where they are safer and more effective than ever before!
While the basic concept of a traditional facelift remains the same — tightening sagging skin and smoothing out wrinkles — modern facelift techniques involve a more complex approach that can reposition fat and tighten underlying muscles. However, many would-be patients worry that facelifts will leave them looking stiff or artificial.
This is where natural-looking facelifts come in. By working with a seasoned expert like Board-Certified Plastic Surgeon Dr. William J. Vinyard, MD, FACS — also known as The Makeover Master — achieving a more youthful look becomes a reality without sacrificing the natural appearance of your face or your self-confidence!
What is a Facelift Procedure?
As you age, your skin loses elasticity, and your facial muscles weaken, leading to wrinkles, sagging skin, and a loss of definition in the jawline and neck. A facelift is a surgical procedure that reduces these signs of aging in the face and neck, promoting a more youthful appearance.
During a facelift procedure, incisions are made in specific areas of the face — near the hairline, behind the ears, or under the chin — to access the underlying muscles and tissues. These tissues are then lifted and repositioned for a more youthful position. Excess skin is trimmed away, and the incisions are closed, resulting in a more defined jawline, smoother skin, and a more radiant appearance!
Dr. Vinyard's Facial Makeover Approach is All About the Natural Look!
Dr. Vinyard and his expert team's approach to facelifts is all about achieving natural-looking results that enhance the patient's existing, unique features. They start by thoroughly consulting each patient to understand their needs, goals, and medical history.
As the consultation progresses, Dr. Vinyard will create a personalized treatment plan that considers your facial structure, skin type, age, medical history, and other factors to ensure the best possible outcome.
When it comes to surgery, Dr. Vinyard combines a variety of techniques to create a more youthful, natural appearance. He pays close attention to detail, carefully lifting and tightening the underlying muscles and tissues while avoiding an over-pulled or "too surprised" appearance. Using his extensive training and experience in facial plastic surgery, Dr. Vinyard achieves results that leave his patients looking refreshed, rejuvenated, and naturally younger!
Choosing the Right Facelift Procedure for You!
Choosing the right facelift option is a matter of balancing the patient's aesthetic goals with their actual needs. Therefore, consider an expert like Dr. Vinyard, who will evaluate your specific concerns and recommend the best course of action.
The success of your treatment depends upon managing your expectations, as a facelift can significantly improve but will not completely erase all signs of aging or restore complete skin elasticity. Additionally, swelling is a normal part of the recovery process, so it is essential to be aware of this side effect and understand that it is to be expected and will resolve over time.
There are several types of facelifts available at VIPS, such as the full-face facelift, mid-face facelift, lower-face facelift, and mini facelift, each with its own specific techniques and benefits!
Cheek & Neck Facelift

: Arguably the benchmark for reducing the natural signs of aging. The surgical procedure is often called a full or mid-face lift. A full-face facelift can significantly reduce the appearance of droopy skin and heavy wrinkles. Dr. Vinyard may perform a cheek lift alone but will not perform a neck lift without a cheek lift.

Mid-Face Facelift

: This type of facelift focuses on the hollow and lax areas near the cheekbones and upper jaw, refreshing the mid-face region.

Lower-Face Facelift

: This facelift emphasizes the chin and neck area, similar to the mid-face facelift. It focuses on tightening and smoothing the jowls, jawline, and lower cheek area and removing excess skin.

Mini Facelift

: Unlike all the previous facelift techniques, which employ surgical methods, the mini facelift is exclusively done with injectables such as BOTOX and

hyaluronic acid fillers and

is also known as a liquid facelift.It can provide patients with a younger appearance and maintain a youthful look for those looking to touch up previous facelifts.
Ultimately, the right facelift option will depend on your unique needs and goals. Dr. Vinyard can help you navigate this decision and achieve the natural-looking results you desire!
How Much Does a Facelift Cost?
The cost of a facelift can vary depending on several factors, including the type of facelift being performed and the extent of correction needed. At VIPS, you will be given an individualized treatment proposal detailing the treatment plan specifics at the end of your consultation. The treatment proposal will be inclusive of Dr. Vinyard's professional surgeon's fee, anesthesia fee and the facility fee.
A facelift can be performed in conjunction with other facial rejuvenation procedures, such as upper or lower eyelid surgery, which can also affect the overall cost.
Our practice participates with financing companies such as CareCredit, Alphaeon and PatientFi and accepts all major credit cards. Our patients find that the results are well worth the investment in themselves and their confidence. At VIPS, we are committed to providing our patients with the highest quality care and personalized treatment plans to achieve their desired results!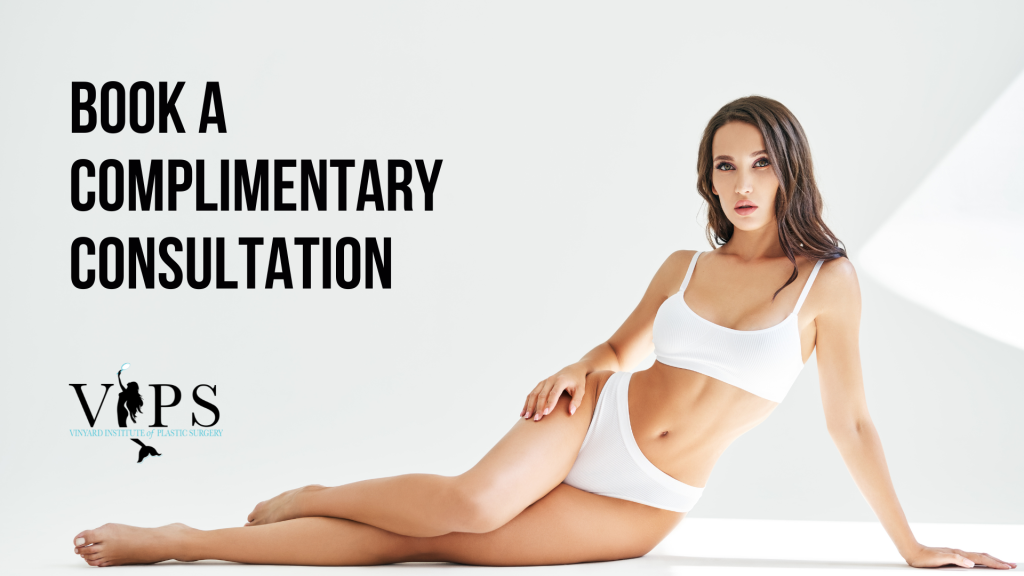 Start Your Facelift Journey Today at VIPS!
As you consider your facial rejuvenation goals, Dr. Vinyard and his team of experts wield many options for improving your facial aesthetic. A facelift can be an incredible addition to your makeover treatment plan, and Dr. Vinyard and his team of experts are ready to support you in achieving your aesthetic goals. Contact us to schedule a personal consultation, or call (772) 362-3357 to discover the next steps in your facelift journey! Our office at 291 NW Peacock Blvd, Suite 103, Port St. Lucie, FL 34986, proudly serves the South Florida area! We also invite you to check out our blog page, Facebook, and Instagram to learn more about the treatment options available at our office!
References