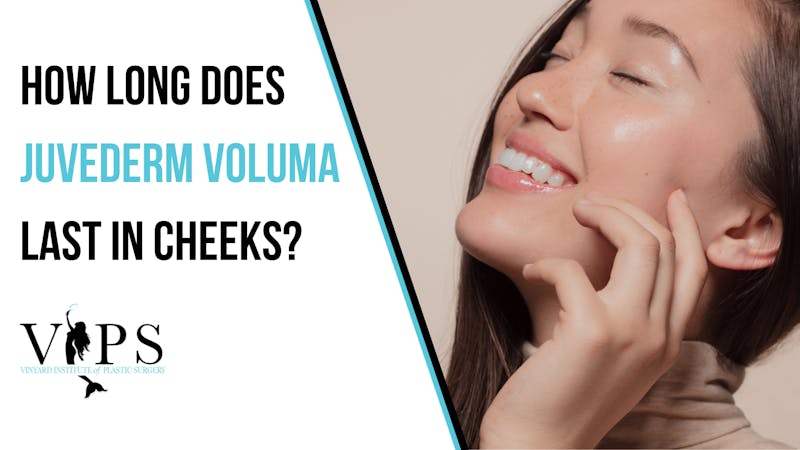 The "clean aesthetic" is making its rounds on social media, and we love how fuller cheeks rejuvenate our appearance. One of the best ways of achieving a youthful, radiant look is through injectable dermal fillers!
You may have lost weight or experienced premature volume reduction, making you appear more tired than you feel and older than you are. If that is the case, consider dermal fillers! The plastic surgery market provides us with a wide variety of high-quality injectable fillers for rediscovering that plump, youthful look in your cheeks! Here at the Vinyard Institute of Plastic Surgery, Juvederm Voluma XC is our tool of preference for contouring, lifting, and smoothing the cheek and chin areas.
If you've heard about Juvederm Voluma but are unsure how it works and, more importantly, how long it will last, we have all the answers for you!
Why Do We Lose Volume in Our Cheek Area?
Gravity is not solely to blame for sagging skin and hollow cheeks. Numerous factors can affect the volume and appearance of the cheek area. Volume loss in the cheeks results from loss of collagen and elastin in the skin, fat pad descent, subcutaneous fat loss, loss of bone.
The natural aging process is primarily responsible for the appearance of hollow cheeks and loose skin. The soft tissue declines as you age due to the reduction of facial fat reserves. As you age, your body produces less and less collagen, the body's most abundant protein, responsible for maintaining elasticity and renewal of skin cells.
Facial volume loss is unavoidable but gradual. However, certain factors can accelerate signs of aging more than others, such as:
Extreme weight loss
Smoking
Sun exposure
Unhealthy dietary habits
Prolonged stress
Is Juvederm Voluma a Hyaluronic Acid Filler?
Juvederm is one of the leading providers of dermal fillers in the U.S. The collection boasts five different dermal fillers uniquely designed to contour and restore volume to your facial features:
Juvederm Voluma XC
Juvederm Ultra XC
Juvederm Ultra Plus XC
Juvederm Vollure XC
Juvederm Volbella XC
The newest is Juvederm Volux
Juvederm Voluma XC is a dermal filler designed to volumize, lift, and contour the cheeks and chin. Voluma injections contain hyaluronic acid, a natural substance that turns back the clock on aging by strengthening the skin's natural barriers. Hyaluronic acid also acts as a humectant by drawing in and retaining moisture, thus keeping the skin plump and hydrated for an effortlessly radiant complexion!
Juvederm Voluma can last up to two years. The FDA-approved injectable gel also contains lidocaine, a numbing agent, which ensures you have a more comfortable experience.
How Do Dermal Fillers Work?
Dermal fillers, like Juvederm Voluma XC, are aesthetic treatments designed to reduce unwanted wrinkles, increase volume, and revitalize and contour your skin. Once injected into the treatment area, the gel-like formula of Juvederm Voluma adds volume and smoothes the skin from the inside out!
Who Is a Good Candidate for Juvederm Voluma Injections?
As with all other Juvederm fillers, you should be 21 to receive Juvederm Voluma XC. However, most candidates are between 30 and 40 years old, when specific signs of aging become noticeable.
You are a great candidate for Juvederm injections if you struggle with a mild to moderate decrease in volume, fine lines, and hollowness in the cheek area. Juvederm Voluma is also worth considering if you want to better define your chin. The hyaluronic gel will reduce and reverse age-related volume loss, giving you a more youthful appearance.
Allergic reactions are not common with Juvederm Voluma because it mimics the natural substances found in your body. However, Board-Certified Plastic Surgeon Dr. William J. Vinyard, MD, FACS, and his team of experts will always consider your medical history when drawing up a treatment plan. It is advised that you postpone your treatment plan if you are nursing or pregnant.
Unlike more invasive surgeries, Voluma can be administered during a lunch break beauty stop with immediate results. Perfect for holiday preparations or important celebrations, there is little to no downtime after the treatment! Plan for treatments at least two weeks before any special event.
Which Treatment Areas Does Voluma Cover?
Juvederm Voluma's thicker consistency is an optimal treatment option for aesthetic enhancements, primarily to the apex, apples, and hollows of your cheek and chin areas. If you are aiming for the following aesthetic goals, then Juvederm Voluma might be perfect for you:
Smoothing deeper lines and wrinkles
Plumping the skin to combat age-related midface volume loss
Adding definition to facial contours
Filling and smoothing hollow areas on the face
How To Prepare for Your Cheek Enhancement Procedure
If you want your treatment process to go as smoothly as possible, there are a few suggestions you should consider a couple of days prior to your appointment:
Avoid drinking alcohol.
Keep the area untreated, so avoid waxing, tweezing, or bleaching.
Avoid strenuous exercise.
Use an unscented moisturizer, and avoid products with Retinol, Glycolic, or other "anti-aging" products.
Avoid taking any blood thinning medications, like Ibuprofen.
Juvederm Voluma Aftercare
If you want to see the best results from your Juvederm injections, then proper aftercare will ensure that your healing is not compromised. Here are some things to bear in mind after your treatment:
Keep exercise to a minimum immediately after the treatment.
Avoid rubbing, massaging, and touching the area to prevent the fillers from displacing.
Keep the treated area out of direct sunlight for 24-48 hours after the treatment.
Remember to stay hydrated and adequately nourished.
How Many Syringes of Juvederm Voluma Do I Need for My Cheeks?
The amount of filler you will need depends on various factors, such as the severity of your volume loss and your aesthetic goals. If you are using Voluma XC for contour, you may require less than if you use it to fill and add volume to hollow cheeks.
One syringe of Juvederm Voluma XC contains 1 milliliter of product. You may require two to four Voluma XC injections to achieve your desired outcome, although the required amount differs from one patient to another.
When Will I See My Desired Results?
You will see results immediately after the treatment session, but once the fillers settle into your face, you will see the full impact around 2-3 weeks after the procedure. Timing your appointment accordingly will ensure that you look your best, whether on vacation or at a celebration!
Frequently Asked Questions About Juvederm Voluma
Is Voluma Different From Other Juvederm Fillers?
Yes, the makeup of the Voluma formula is specifically designed to treat the cheek and chin area. Other Juvederm fillers are more suited to plumping the lips or reducing fine lines around the mouth.
How Long Does Voluma Last in Cheeks?
The hyaluronic acid filler can last up to two years if properly administered and maintained.
Are the Injections Painful?
Juvederm fillers use lidocaine to numb the injection site and reduce discomfort.
Does Voluma Affect Other Fillers?
Juvederm Voluma can be combined with other dermal fillers for enhanced facial rejuvenation.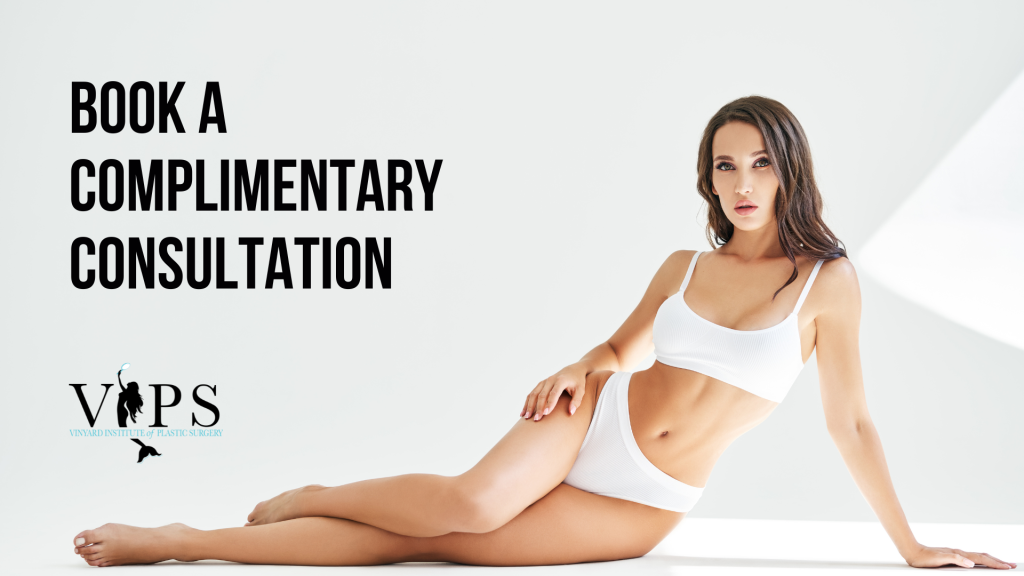 Regain Your Youthful Appearance With a Dermal Filler Treatment at VIPS!
As you consider your facial rejuvenation goals, Dr. Vinyard and his team of experts wield many options for restoring volume and a youthful look and feel for your face. A Juvederm Voluma procedure can be an incredible addition to your treatment plan, and Dr. Vinyard and his team of experts are ready to support you in achieving your aesthetic goals. Contact us to schedule a personal consultation with Dr. Vinyard, or call us at (772) 362-3357 to find out the next steps in your facial rejuvenation journey! Our office at 291 NW Peacock Blvd, Suite 103, Port St. Lucie, FL 34986, proudly serves the South Florida area! We also invite you to check out our blog page, Facebook, and Instagram to learn more about the treatment options available at our office!