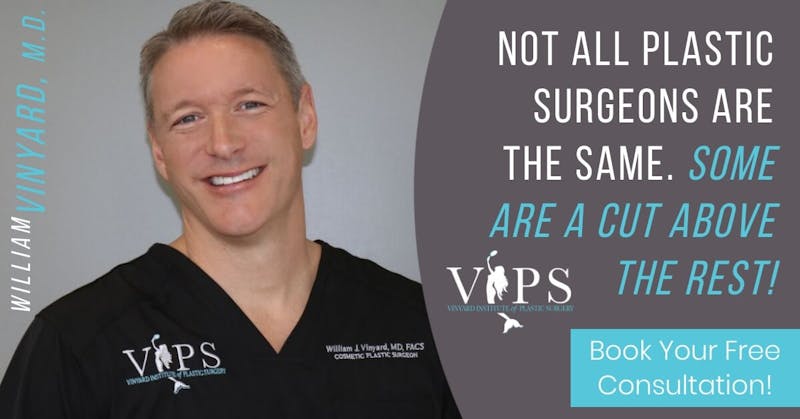 Remember the first time you heard about a plastic surgery gone wrong? The images of a woman with drastically overinflated lips, who can barely smile or laugh because she has no feeling in her face, or who markets herself as a "human barbie doll," are surely tucked away somewhere in your mind.
Of course, it's easy to be frightened away from plastic surgery because of unnerving before and after pictures or stories of plastic surgery fails. Thankfully, 100% possible to avoid these stories from becoming a part of your own life with some basic common sense.
Today we're talking about what you need to look for in a plastic surgeon to ensure your treatment is the best decision of your life, rather than the most regrettable one…
Look for a plastic surgeon who is knowledgeable, qualified, and pleasant!
1. Make sure you research: this is not an area to slack in.
Whenever you're dealing with your body, knowledge is power. When you're considering which surgeon to choose to perform a potentially intrusive surgery on your body, it is not the time to choose the cheapest option that you find online. Instead, you should be sure to check out the surgeons' social media, read through evaluations, and study up on the procedures you think are closest to what you're hoping to have done. Never choose a plastic surgeon simply because he's running a good special. Remember that you get what you pay for. Most of the plastic surgery horror stories that we read come from overseas or the hands of unqualified "surgeons" whose patients did not do their research ahead of time.
Remember that you get what you pay for.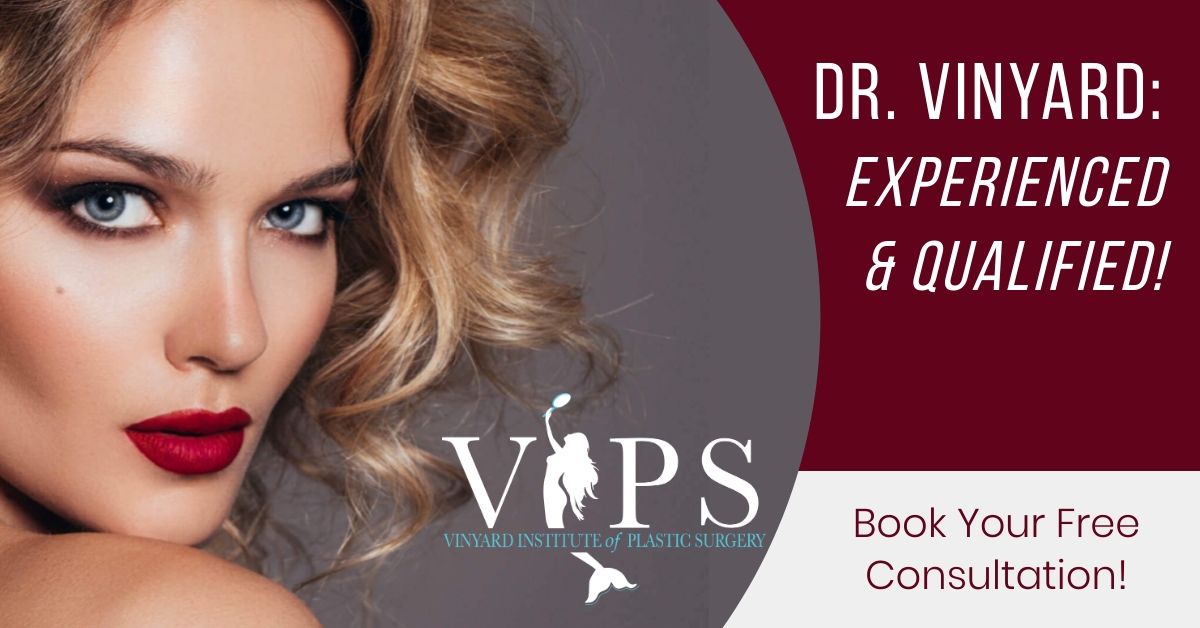 2. Qualifications, qualifications, qualifications.
Locate some great choices? Like their photos? Read positive reviews from patients? Fantastic. Now for the most important step of all: check to ensure they have the proper credentials. Some physicians like to call themselves 'surgeons,' 'visual doctors,' or 'aesthetic medication specialists,' all of whom are not plastic surgeons, so you need to beware.
While probably fine for "non-invasive" procedures, such as the injectables of the world (Botox, Juvederm, etc.), laser treatments, chemical peels, or dermabrasions, that should be a huge red flag if you are considering any sort of surgical procedure. You don't just want results, you want results you love.
Beware: 'surgeons,' 'visual doctors,' and 'aesthetic medication specialists,' are not plastic surgeons.
What Does It Mean To Be A Board Certified Plastic Surgeon?
Ensuring that your doctor is licensed by the American Board of Plastic Surgery is a warranty that your surgeon has obtained years of detailed medical training, passed rigorous examinations, and received each of the proper credentials to practice plastic surgery within the United States of America.
Proper plastic surgeon training requires sixteen years of education after high school, including specified training in both reconstructive and aesthetic forms of surgery, with each element completed under the authorized supervision of proper medical surgeons and institutions.
Board-certified plastic surgeons are required to have met these lengthy, rigorous demands before they're even able to sit for their board exams. They are also required to have successfully passed a written and 2-day oral exam. The surgeons are critically evaluated on their knowledge of the medical field, their moral standing, and their safe, reliable strategies to address both reconstructive and cosmetic challenges alike. Believe it or not, only the top third of candidates actually pass the examination and receive their certification the first time they sit for the exams.
The critical takeaway is to pay attention to the words certified and experienced.
The American Board of Cosmetic Surgery aims to create a network of "guaranteed" cosmetic surgeons who are safe, ethical, have an expert knowledge of the wide spectrum of cosmetic surgery procedures, and who are certain to always meet the highest standards.
Dr. Vinyard is certified with the ABPS and if you're considering plastic surgery of any form, whether reconstructive or cosmetic, he and his staff would love to meet with you for a free consultation!
Dr. Vinyard is certified and experienced!
5. Come prepared with questions!
Always come prepared with a list of questions to ask the doctor and nurses in person. Make sure you see pictures of the doctor's previous work, as every surgeon has their own nuances about they way they perform procedures. You want to ensure you're satisfied with others' results that are similar to the changes you are hoping to see in your own body. Asking questions also gives you an opportunity to discuss your vision for your body and ensure that both you and your surgeon are on the same page.
This is also the time to ensure that you are aware of all costs for the procedure which you are considering. Don't be blind-sighted by any unexpected charges for recovery gels, anesthesia, or follow-up visit. Be sure to ask about the anticipated total cost of your procedure.
Don't be blind-sighted by unexpected charges.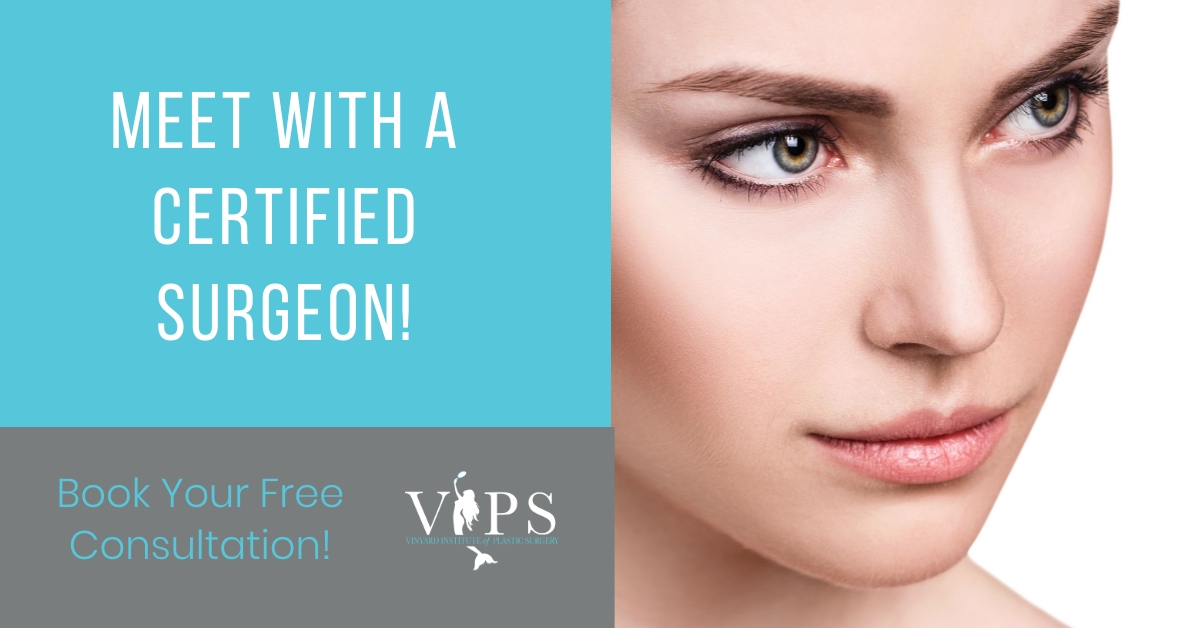 6. Remember to look for a surgeon who is practical and respectful.
When you have your consultation, be wary of any unusual warning signs. A sometimes forgotten, yet important consideration is a doctor's bedside manner. If a specialist appears constantly rushed, uninterested, apathetic to your goals, isn't listening to what you really want, pressures you to go through with a procedure, or delegates most of your care to others, it is probably best to beware the doctor. Better safe than sorry when it comes to lasting changes to your face and body.
Another warning sign is a specialist who is not pragmatic when it comes to weighing options, including both the advantages and disadvantages of any recommended treatment in your discussion. You don't want to be caught off-guard with excruciating pain or unexpectedly long delays when it's time to return to work.
Better to be safe than sorry when it comes to lasting changes to your body.
7. Are the nurses tidy and friendly?
Never choose a surgeon whose office makes you anxious because it smells, is disorganized, or is dirty. Having a pleasant experience in the surgeon's office, and positive interactions with his nursing staff, is nearly as important as choosing the specialist himself.
Dr. Vinyard's #1 objective is to ensure that every patient feels as though they are a VIP! Our office's top priority is to ensure that you are not only confident with our expertise, but enjoy your time in the office environment as well.
8. Listen to your gut.
If you feel uncomfortable, even if you cannot pinpoint specifically why, don't follow through with that particular surgeon. Remember that the relationship you have with your plastic surgeon is a private and personal one.
Dr. Vinyard's #1 objective is to ensure that every patient feels as though they are a VIP!
Your plastic surgeon is someone who you'll be sharing some of your most intimate fears, concerns, and self-consciousness with. They need to understand the parts of your face and body you don't like, and be allowed to exam you to determine the best treatment plan, so be sure to choose a plastic surgeon who is respectful, kind, and clicks well with you. Look for a doctor willing to take some extra time to address your specific concerns, who is professional, and who maintains a hands-on mentality of responding to any issues which you might have.
If you're ready to speak with someone about moving forward with your dream procedure, we would love to discuss Dr. Vinyard's years of experience, certified credentials, and true expertise with you!