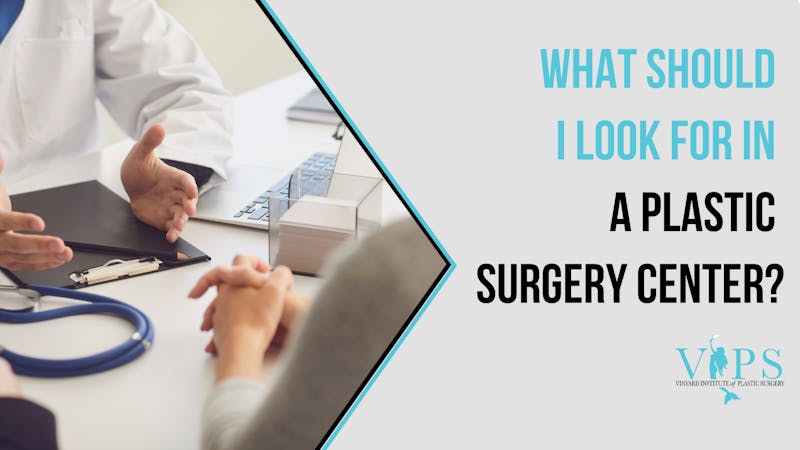 The mainstream proliferation of plastic surgery services has led to an increase in service providers. As of 2022, there are almost 12,000 plastic surgery centers across the U.S., with the industry growing 0.9% per year between 2017-2022.
With more options availing themselves, patients need to be critical when choosing a plastic surgery center. Such a sudden uptick in the popularity of plastic surgery has, in some cases, led to a lowering in the quality of care as organizations and individuals alike attempt to capitalize financially. Choosing an inadequate plastic surgery center or surgeon increases the chances of suffering some of the risks associated with cosmetic procedures, such as infection, scarring, and more.
An accreditation program is an excellent way to know if you are getting the best care possible at a plastic surgery center. Using an accredited facility ensures that you are under the care of board-certified plastic surgeons and competent, well-trained staff.
Board-Certified Plastic Surgeon Dr. William J. Vinyard, MD, FACS, and his team of experts have collated all there is to know about surgical facility accreditation and board certification.
What are the Different Types of Accreditations for Surgical Facilities?
Plastic surgery centers and surgeons have various accreditations and certifications available to convey quality care. Receiving these accreditations is particularly important for the field of plastic surgery, as it has historically suffered from a lack of oversight and has its fair share of horror stories from unregulated facilities.
Thankfully, the turn of the 20th century saw an explosion in the popularity of plastic surgery services and, in turn, increased awareness of the need for industry oversight and regulation. The American Society of Plastic Surgeons (ASPS) requires board-certified plastic surgeons to practice at facilities accredited by specific patient safety organizations or have the prerequisite state licensure.
Peer-review studies and research have found that cosmetic procedures performed in accredited settings have lower rates of complication, a lower mortality rate, and risk of infection. These patient benefits are due to the specialized training that board-certified plastic surgeons receive, as well as the elevated standards of which these facilities are held.
The American Association for Accreditation of Ambulatory Surgery Facilities (AAAASF)
The American Association for Accreditation of Ambulatory Surgery Facilities (AAAASF) was formed in response to concerns about patient safety in plastic surgery. Initially, an exclusive accreditation for plastic surgery centers was created, but soon, the medical community realized the potential of the accreditation program to be applied to numerous medical specialties. Subsequently, the AAAASF standards were formed in 1992 for the accreditation of all American Board of Specialties (ABMS) designations.
Medical facilities — both ambulatory surgery centers (ASCs) and office-based surgical centers — that receive accreditation are recognized as reaching the gold standard in quality medical care, training of its entire staff complement, and patient satisfaction. The AAAASF requires surgeons operating in accredited facilities to be board-eligible in their respective anesthesia or surgical specialty. AAAASF sets itself above other accrediting organizations by 100% compliance with its standards.
The Vinyard Institute of Plastic Surgery (VIPS Surgery Center) is set to attain its AAAASF accreditation, displaying our commitment to ensuring our patients' safety, comfort, and satisfaction. By obtaining an external validation of the safety and compliance of our office-based surgery, we hope to put our patients' minds at ease. An AAAASF certification is the highest level of certification that can be obtained, and we strive for nothing less than excellence.
The Accreditation Association for Ambulatory Health Care (AAAHC)
The Accreditation Association for Ambulatory Health Care (AAAHC) was founded in 1979 to provide external validation of various medical facilities, including ASCs, office-based surgical centers, and student health centers.
The AAAHC conducts onsite compliance assessments at least every three years to ensure the accredited facilities are continually compliant. Organizations accredited by AAAHC can be assured that an individual assessing their application is a medical professional such as a surgeon.
The Joint Commission on Accreditation of Health Care Organizations
Joint Commission on Accreditation of Healthcare Organizations, or simply the Joint Commission (JC), offers healthcare providers an accreditation program that aims to improve patient safety and the overall standard of care. The JC offers applying organizations a range of resources to assist in assessment preparation.
The Surgical Review Corporation
Founded in 2003, the Surgical Review Corporation (SRC) describes itself as a patient safety organization that provides accreditation for medical professionals and facility managers looking to validate the quality of a hospital or outpatient setting.
The SRC provides accreditation to medical facilities worldwide. According to its surveys, SRC-accredited organizations enjoy improved patient safety, decreased costs, improved team cooperation, and more.
The Accreditation Commission for Health Care (ACHC)
The Accreditation Commission for Health Care (ACHC) started as the "North Carolina Accreditation for In-Home Aide Service," which provided quality assurance services for home care providers. After rebranding as the ACHC, the organization expanded its service offerings to include accreditation of general medical facilities.
The ACHC offers facilities and organizations an opportunity to differentiate themselves from competitors by offering a higher standard of care and displaying continued improvement.
The AAAASF Accreditation is the Highest Standard of Safety and Excellence
Peer-review research and studies overwhelmingly show that data supports the efficacy and safety of accredited facilities.
A 1997 study from the Plastic and Reconstructive Surgery journal found that accredited office-based plastic surgery facilities didn't have a higher rate of complications than hospital surgical settings. A large-scale study from the same journal, one that examined over 23,000 surgical procedures performed under general anesthesia in an accredited office-based setting, found that no significant complications or deaths occurred.
A 2003 study of over 5,000 outpatient plastic surgery procedures performed at an accredited office-based facility found that the complication rate was less than 1% (0.7, to be exact). The same study found that the postoperative infection rate for these procedures was merely 0.11%.
The accreditation organization of choice for the leading plastic surgery facilities is the AAAASF. The ASPS recognizes the AAAASF as one of the organizations that can provide a medical facility with the regulatory clearance necessary for board-certified plastic surgeons to practice.
The AAAASF requires that all surgical procedures be performed under anesthesia (whether local or general anesthesia). Accredited institutions must provide evidence that all surgical tools and equipment have been adequately stored and sterilized according to stringent procedures. Moreover, the operating rooms must adhere to design and hygiene standards that mitigate bacterial breeding grounds.
The AAAASF ensures that an accredited facility abides by rigorous processes and procedures regarding patient information and confidentiality. The body also ensures the credibility of its services by implementing a waiting period whereby a medical center must uphold the expected standard of care uninterrupted before achieving accreditation. To ensure that these standards are indeed met, applying institutions can expect frequent unscheduled audits and inspections.
Using facilities that do not prioritize your health, safety, and well-being is not worth the risk, as they increase the chance of complications such as infection, scarring, and blood clots. To mitigate the complications and risks associated with cosmetic procedures, patients must look to plastic surgery facilities committed to a higher standard of care and safety through the AAAASF, such as VIPS. Doing so ensures that you are in the care of a board-certified plastic surgeon and staff that is thoroughly trained in safety, infection control, ethics, confidentiality, anesthesia, and the entire gamut of plastic surgery care. Surgical facilities and patients worldwide put their trust in AAAASF, the international gold standard of medical care.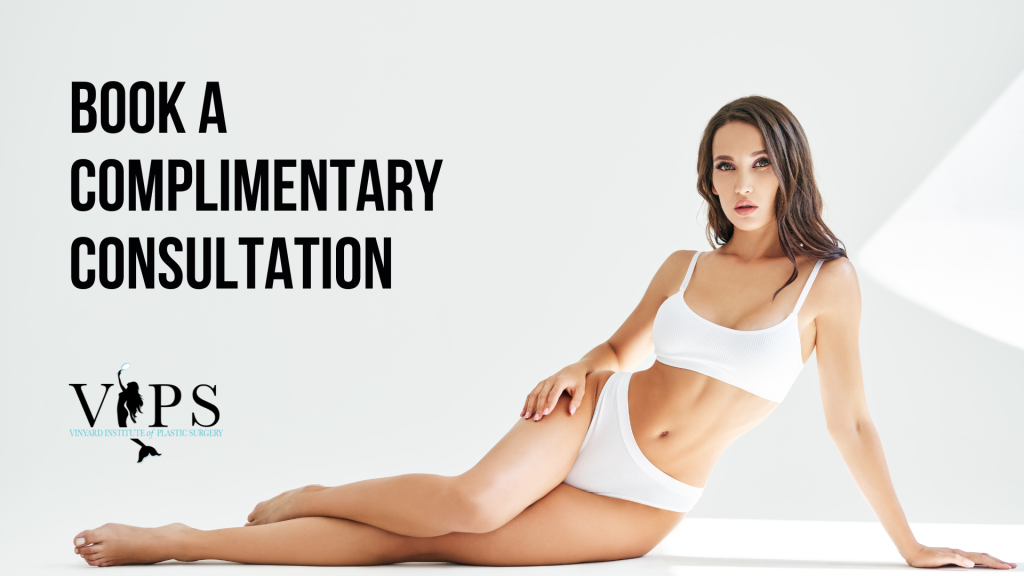 Start Your Plastic Surgery Journey at VIPS!
Contact us to schedule a personal consultation with us, or call (772) 362-3357 to find out the next steps in your plastic surgery journey! Our office at 291 NW Peacock Blvd, Suite 103, Port St. Lucie, FL 34986, proudly serves the South Florida area! We also invite you to check out our blog page, Facebook, and Instagram to learn more about the treatment options available at our office!