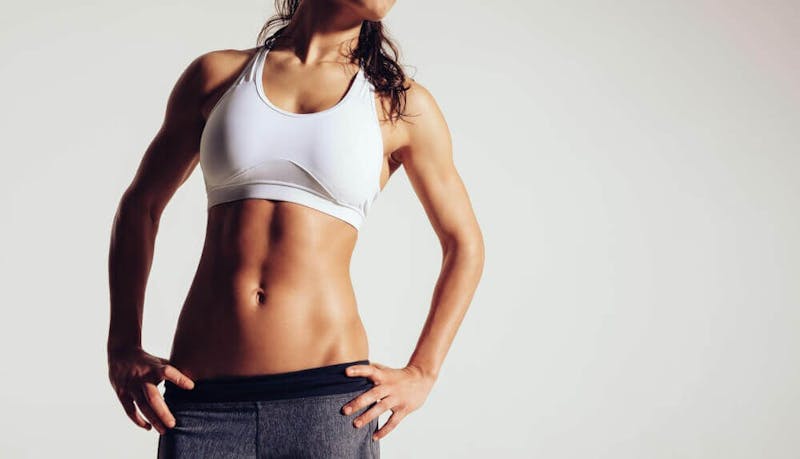 If you're considering liposuction for any area of your body, you're probably counting on getting excellent, sculpted results. However, in order to achieve these, it is vital that this popular cosmetic procedure is performed by a plastic surgeon who possesses the expert-level training and experience necessary to artfully contour and shape the body. Otherwise, it is possible to end up with a poor outcome. This can cause patients' self-confidence about their appearance to plummet. Also, when liposuction is botched, revision surgery may be required to correct mistakes that were made. The best way to avoid this scenario is to seek out a board-certified plastic surgeon with extensive experience in liposuction to perform your procedure.
As with all cosmetic surgeries, experience truly does matter when it comes to liposuction. When fat cells are removed from the body too aggressively, or if a plastic surgeon lacks knowledge about current lipo techniques, it is possible to get bumpy, lumpy, and uneven results. Besides creating contours that may be oddly shaped and unflattering, post-surgical complications can arise that may necessitate corrections.
Board-certified plastic surgeon Dr. William Vinyard of the Vinyard Institute of Plastic Surgery is highly skilled in performing liposuction procedures. Dedicated to staying apprised about the latest advancements in the field, he can sculpt the shapely, smooth curves that are desired by both men and women seeking liposuction in Port St. Lucie, FL. Below, he offers advice for choosing a qualified plastic surgeon so that you may get the most out of your liposuction surgery.
Round up recommendations
According to the American Society of Plastic Surgeons, more than 258,000 liposuction procedures were performed in the U.S. during 2018. That means it is likely that you have a close friend or family member who has already undergone the surgery. Consider asking him or her about their procedure, as well as the experiences they had with their plastic surgeon. If those were largely positive and they are happy with their results, chances are you may also receive a similar excellent outcome.
Do some research
One of the first places to begin your search for plastic surgeons who offer liposuction in Port St. Lucie, FL is by going online. It may be surprising to learn just how many there are. However, not all plastic surgeons have the specialized training necessary to create outstanding sculpted results. Using the personal referrals you've gathered, as well as other names you may have received, research selected plastic surgeons' education and other qualifications. This can include specifics about their medical background, any special training they have undergone, awards or certifications, as well as the specific procedures they offer. Reputable physicians and plastic surgery practices will include this information on their website.
Be sure they're certified
The sexy, sculpted contours that can be achieved with liposuction should be performed by a board-certified plastic surgeon to ensure that the procedure is carried out properly. Specific training and experience levels are required to attain board certification. This designation also helps boost a patient's confidence in the professionalism and abilities of the plastic surgeon they have selected.
Odds are that when a plastic surgeon is board-certified, as is the case with Dr. Vinyard of the Vinyard Institute of Plastic Surgery, he or she will employ state-of-the-art liposuction equipment and techniques. They also will be able to accurately determine which style of liposuction for Port St. Lucie, FL patients will be effective on a case-by-case basis to create the results that they desire. For example, some patients may require traditional liposuction, which is performed with a long, thin instrument called a cannula; while others may be better suited for an advanced laser liposuction procedure. By selecting the proper style of liposuction for your optimal aesthetic goals, the recovery period also may be less lengthy.
Peruse patient reviews
While conducting your online research for a liposuction surgeon in Port St. Lucie, FL, pay attention to reviews of plastic surgeons that have been penned by previous patients. Although not everything you read online may completely accurate, these can be an excellent place to glean insight about a surgeon's "bedside manner." It may also hint to their knowledge about the latest liposuction techniques and procedures. Did the reviewer mention whether the office staff was courteous? Did they detail how their recovery process went? Such nuggets of personal information can be helpful as you consider who you want to choose for your liposuction procedure.
Optimize your consultation
When it comes to your consultation with a selected Port St. Lucie plastic surgeon, do not hesitate to share your expectations and goals for your liposuction surgery as well as its outcome. Listen closely as the plastic surgeon explains how they anticipate your procedure will go and their specific approach in regard to liposuction. Ask any questions and share all the concerns that you have. A qualified, experienced, board-certified plastic surgeon in Port St. Lucie, FL such as Dr. Vinyard of the Vinyard Institute of Plastic Surgery, will take the time to listen and address your needs as well as thoroughly explain specifics about all aspects of your surgery from start to finish.
Experience counts
It is not unusual for plastic surgeons to perform a variety of cosmetic procedures. However, during your consultation, it is wise to ask about how many and how often he or she performs liposuction surgeries. More is better in this case. After all, if a Port St. Lucie plastic surgeon is renowned for their rhinoplasty skills, he or she may not be as familiar with current liposuction techniques or perform that many liposuction procedures. Therefore, the possibility exists that your body-sculpting results may not be as artfully crafted or favorable as they could have been had the procedure been performed by a plastic surgeon who specializes in performing liposuction.
Photo finish
Before wrapping up your consultation, be sure to view before-and-after photos of previous Port St. Lucie, FL liposuction patients. These photos can provide you with an idea about the quality of the work that a plastic surgeon typically performs. Reputable plastic surgeons will have a photo portfolio at the office or posted on their practice's website. Look for photos of patients whose build is similar to yours, as well as those who had the same type of liposuction that is suggested for you.
The transformative results of liposuction can be dramatic, especially when this popular procedure is performed by a highly trained and experienced board-certified plastic surgeon such as Dr. William Vinyard of the Vinyard Institute of Plastic Surgery in Port St. Lucie, FL. With the smooth, well-defined body contours that can be obtained by liposuction, Port St. Lucie patients can experience a boost in self-confidence about their appearance. Schedule an appointment with us today and take the first step toward enjoying a new-and-improved you.