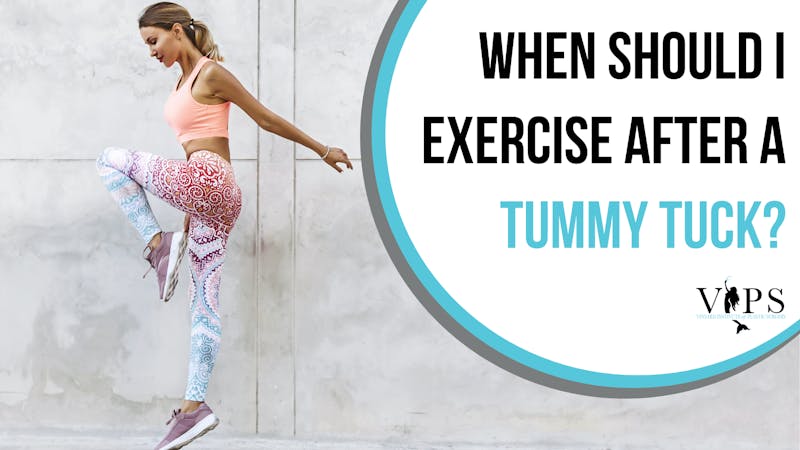 You've just had your tummy tuck and are now eager to continue your journey to achieving your dream body. Your fridge and pantry are stocked with healthy food, and you have planned out your exercise program.
Your energy and intentions are awesome, but you need to ensure that you don't bring harm to yourself in an attempt to keep your hard-earned tummy tuck results. If you decide to exercise after a tummy tuck before an adequate recovery period, you risk injuring yourself, hindering your healing process, and even possibly ruining your tummy tuck results.
That is not to say that all exercise is harmful following a tummy tuck surgery. In fact, light exercise following your procedure can assist the healing process by encouraging circulation.
To help you get the most out of your tummy tuck and guide you toward returning to your normal exercise routine, we've compiled everything you need to know in one convenient place. Here is the ultimate guide to exercising after a tummy tuck, provided by Board-Certified Plastic Surgeon Dr. William J. Vinyard, MD, FACS, and his team of experts.
How Long Will My Tummy Tuck Recovery Be?
Numerous factors can impact the length of your tummy tuck recovery time. The amount of fat and skin that needs to be removed as part of your abdominoplasty surgery is a key component in determining whether you require a mini, full, or extended tummy tuck.
Individual circumstances such as age, overall health, fitness level, and genetic factors can also influence how long your tummy tuck recovery will be.
Generally, overall mobility limitations will typify the first few days following your abdominoplasty surgery. Walking might be challenging during this period, but short walks are encouraged to improve blood flow. You will also wear a compression garment to promote blood circulation and mitigate swelling.
Dr. Vinyard and his team of experts advise that patients with desk jobs return to their routines two weeks after their procedure with more physically active occupations requiring three or even four weeks of downtime. Heavy lifting and physically intensive tasks can be resumed around eight weeks after your tummy tuck, but it is important to get Dr. Vinyard's clearance beforehand. This is to avoid unnecessarily straining the abdominal muscles, which are at an increased risk of injury immediately after your procedure.
When To Resume Your Exercise Routine After Tummy Tuck
After a tummy tuck, it can be tempting to start exercising as soon as you feel ready, with the aim of implementing a healthy lifestyle to keep your dream body. While regular exercise and a healthy diet can help you maximize and maintain the results of your tummy tuck procedure, the former needs to be done appropriately.
Exercises that put immense strain on the abdominal region, such as sit-ups or crunches, are to be avoided for at least the first 6 to 8 weeks following your surgery. Additionally, weight lifting, even using light weights, is discouraged for at least six weeks following your tummy tuck.
It is important to note that while six weeks is usually enough for most patients to avoid stressing areas targeted by the tummy tuck, every patient's healing process is unique. Therefore, it is crucial to listen to your body and ensure that you get the green light from your plastic surgeon. Dr. Vinyard and his team of experts take pride in providing patients with a detailed and thorough recovery plan so that patients are never left unsure or in the dark.
What Are the Best Exercises After Tummy Tuck Surgery?
When considering the best exercises following your tummy tuck surgery, it is important to keep one overarching theme in mind — your entire body is affected following surgery, and you need adequate rest and recovery to regain your strength.
You must start slow and avoid exercises that target your abdominal area. It is better to gradually increase your exercise regimen instead of starting off too intensely and compromising your abdominal muscles. If you have one, you should inform your personal trainer of your procedure and share the advice from your plastic surgeon.
Once the necessary precautions have been taken, appropriate physical activity after a tummy tuck, or any other surgical procedure, is highly recommended. Exercise is known to prevent blood clots and improve overall surgical recovery. Following a tummy tuck surgery, you should avoid strenuous exercises involving weight training and abdominally-intensive exercises such as sit-ups until complete recovery.
Aerobic exercises are an excellent option for tummy tuck patients. They mitigate blood clots and don't put your body under as much strain as weight training. Below are some of the best exercises for those recovering from a tummy tuck procedure.
Cardiovascular Exercise After a Tummy Tuck
Cardio exercises are the workout of choice for many tummy tuck patients. They are low impact, get a sweat going, and promote blood circulation.
If your abdominal muscles still feel tender and sensitive when given the green light to exercise, consider a form of cardio that uses more of the upper body. A rowing machine or a vertical climber are your friends in this respect. On the other hand, if you are at the stage where you are comfortable gently testing your abdominal muscles and lower body, then stationary cycling or power walking is the cardio exercise for you.
Running After a Tummy Tuck Procedure
Running is a more strenuous form of cardiovascular exercise. Patients should wait at least six weeks before resuming their running routine to avoid stressing sensitive areas of their bodies and allow their bodies to heal fully.
Walking is a fantastic alternative to running during a tummy tuck recovery period. Start with short walks that don't involve much uphill. Then, gradually increase the duration of your walking journeys to assist your body in adapting.
Strength Training Following a Tummy Tuck
Weight training exercises that target your abdominal muscles must be avoided until you have explicit clearance from your doctor. Light lifting exercises that primarily involve upper body muscle groups can be introduced slowly once exercise is resumed.
To keep yourself safe and healthy, set reasonable goals and listen to your body. Also, don't hesitate to consult Dr. Vinyard or his clinical team if you are uncomfortable with particular exercises and unsure about what is appropriate.
The Best Stretching Exercises After Tummy Tuck
There is almost no doubt that a tummy tuck will improve your confidence and quality of life! But first, you need to focus on recovering and healing from surgery. That is why a part of the recovery process should focus on keeping the treatment area supple and accustomed to movement.
This technique is rather simple but proved to be very effective. Either sitting or standing, slowly rotate your head from side to side and then right around. Similarly, rotate your wrists clockwise and then anticlockwise. You can repeat these stretches as often as you wish.
On your bed, lie on your back with your legs flat. Gently begin to slide on heel towards your buttocks while keeping your heel on the mattress. Exhale as your knee begins to bend. Hold this position for five seconds and repeat with the next leg. You can aim for three repetitions on each side.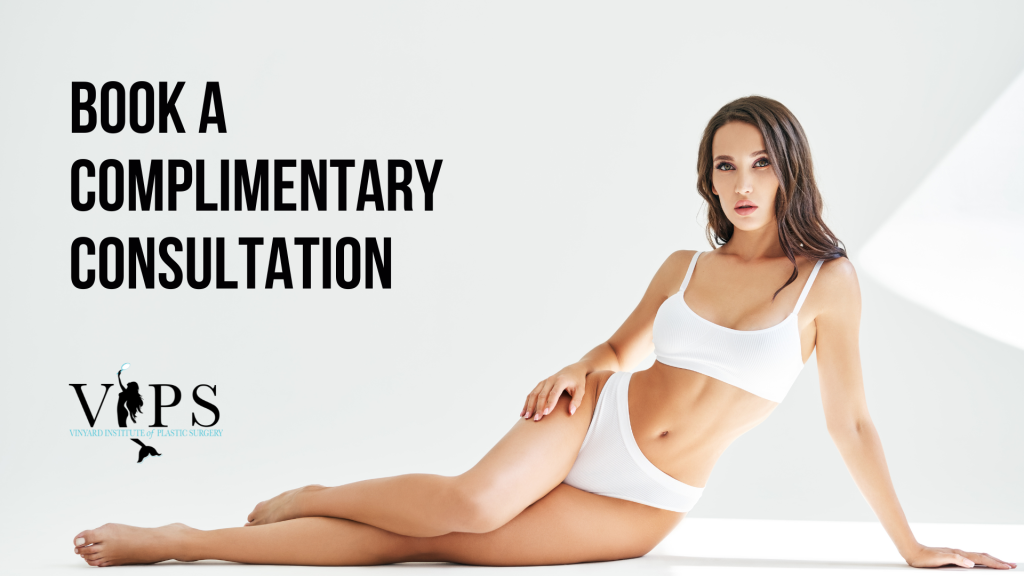 Start Your Tummy Tuck Journey at VIPS!
If you're considering a tummy tuck to tighten the look and feel of your abdomen, Dr. Vinyard and his team of experts have a wealth of mastery and experience in getting you closer to the body of your dreams. A tummy tuck procedure plan can cement your aesthetic goals and leave you feeling comfortable and confident in your own skin. Contact us to schedule a personal consultation, or call (772) 362-3357 to find out the next steps in your abdominoplasty surgery journey! Our office at 291 NW Peacock Blvd, Suite 103, Port St. Lucie, FL 34986, proudly serves the South Florida area! We also invite you to check out our blog page, Facebook, and Instagram to learn more about the treatment options available at our office!