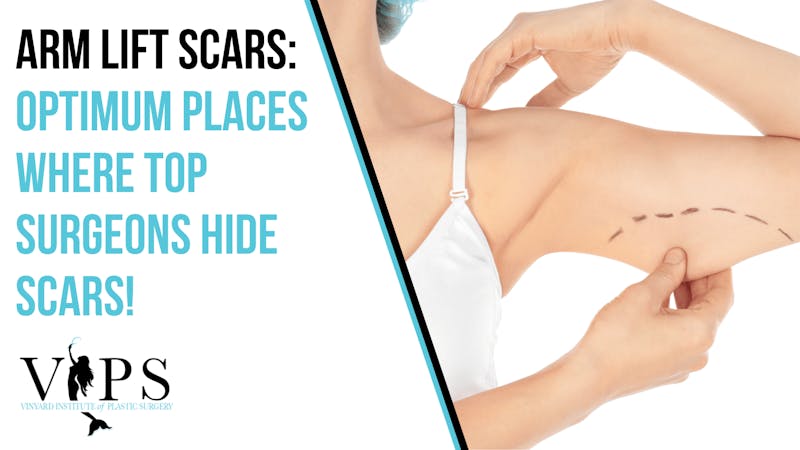 Are you struggling with saggy upper arms and considering an arm lift surgery to tone them up? If so, you're not alone! Nearly 15,000 upper arm lifts were performed in the US in 2020, making it an increasingly popular cosmetic procedure. However, one of the most challenging aspects of the procedure is the visibility and pronounced nature of resulting scars. Luckily, plastic surgeons have developed various techniques to ensure minimal scarring after the procedure.
At the Vinyard Institute of Plastic Surgery (VIPS), Board-Certified Plastic Surgeon Dr. William J. Vinyard, MD, FACS, uses a unique and highly effective surgical technique to mitigate arm lift scars as much as possible. Keep reading to learn about arm lift recovery, Dr. Vinyard's unique surgical technique, and tips for proper scar management.
What's an Arm Lift Procedure?
Arm lift surgery, also known as brachioplasty, removes excess fat and flabby skin from the upper arms, helping to eliminate the infamous "bat wings." The procedure is often performed as an outpatient procedure under general anesthesia, allowing the patient to return home the same day. Arm lift recovery varies based on an individual's health and condition, but most patients can return to their daily routine within a few weeks.
However, the resulting scars from arm lift surgery often affect one's self-confidence since the upper arm skin is highly visible. Thankfully, Dr. Vinyard uses a unique surgical technique to mitigate arm lift scars, making them as discreet as possible.
What's the Arm Lift Technique?
Dr. Vinyard's surgical technique involves making an incision from the patient's elbow and going upward to the inner arm. From here, excess skin and fatty tissue in the upper arms are removed. Once the unwanted tissue is removed, the skin is then sutured. The VIPS team encourages patients to wear compression garments to speed up the healing process and fade away the arm lift scars.
Does an Arm Lift Surgery Leave Scars?
While arm lift surgery helps most patients mitigate loose skin and excess fat, the resulting scars can be unsightly and affect one's self-confidence. Fortunately, Dr. Vinyard is exceptionally meticulous and intentional about where he makes his surgical incisions so that they are as discreet as possible.
Dr. Vinyard is also an expert in scar management and uses the medical-grade Silagen scar refinement system starting at six weeks post-op to diminish any further scarring. This dedication to scar management makes Dr. Vinyard stand out as the go-to expert for arm lift surgery.
Arm Lift Scars Before and After Photos
To illustrate the effectiveness of Dr. Vinyard's incisions and scar placement, here are some of his before and after photos!

Tips From Dr. Vinyard for Proper Scar Management
Proper scar management is essential to mitigate scars from brachioplasty. Here are some tips for managing your scars after an arm lift surgery:
Protect the incision: Keep the incision site covered and protected from sunlight and other environmental factors that can darken or worsen the appearance of scars.
Follow wound care instructions: Follow Dr. Vinyard's instructions for wound care and keep the incision site clean and moisturized to promote healing. Remember, sun exposure can darken scars and make them more noticeable, so it's important to protect the incision site with a high-SPF sunscreen when spending time outdoors.
Massage the scar: Gently massaging the scar can help improve circulation and promote healing. Massaging can also help soften and flatten the scar, making it less noticeable over time.
Avoid scratching or picking at the scar: Scratching or picking at the incision site can irritate the scar tissue, delay healing, and make the scar more noticeable. Be patient and avoid touching the incision site as much as possible.
Stay hydrated: Drinking plenty of water can help keep the skin hydrated, making it more supple and promoting healing.
Follow a healthy lifestyle: Maintaining a healthy lifestyle can also help with scar management. Eating a nutritious diet and staying physically active can improve circulation, which can promote healing and minimize scarring.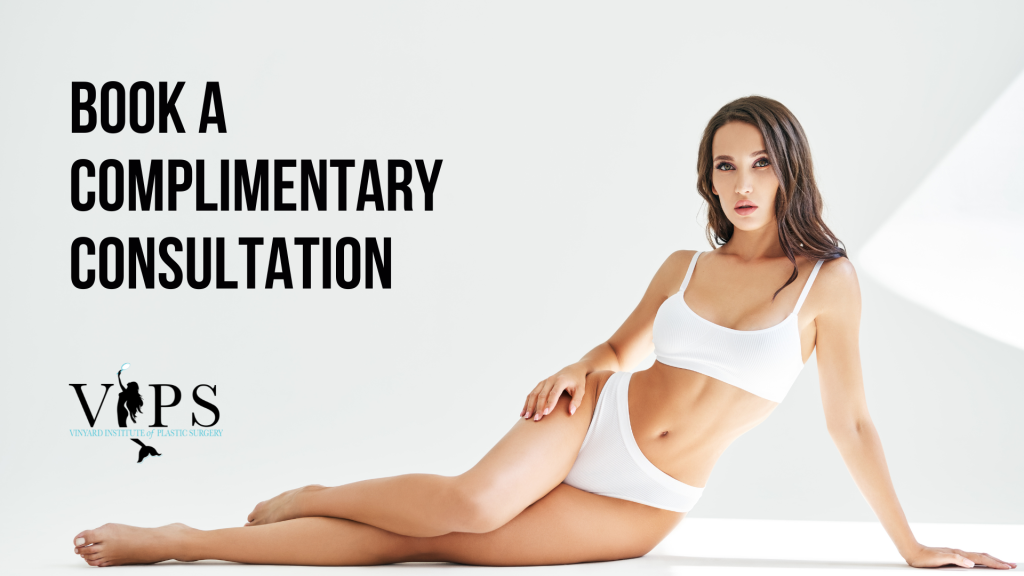 Undergo Your Arm Lift Surgery at VIPS!
Arm lift surgery is a popular cosmetic procedure that can help tone up saggy upper arms. However, the resulting scars can be a concern for many patients. Fortunately, Dr. Vinyard's unique surgical technique and dedication to scar management can help minimize arm lift scars and make them as discreet as possible. If you're considering an arm lift procedure, be sure to follow Dr. Vinyard's tips for proper scar management to ensure the best possible outcome.
Contact us to schedule a personal consultation, or call (772) 362-3357 to discover the next steps in your arm lift journey! Our office at 291 NW Peacock Blvd, Suite 103, Port St. Lucie, FL 34986, proudly serves the South Florida area! We also invite you to check out our blog page, Facebook, and Instagram to learn more about the treatment options available at our office!