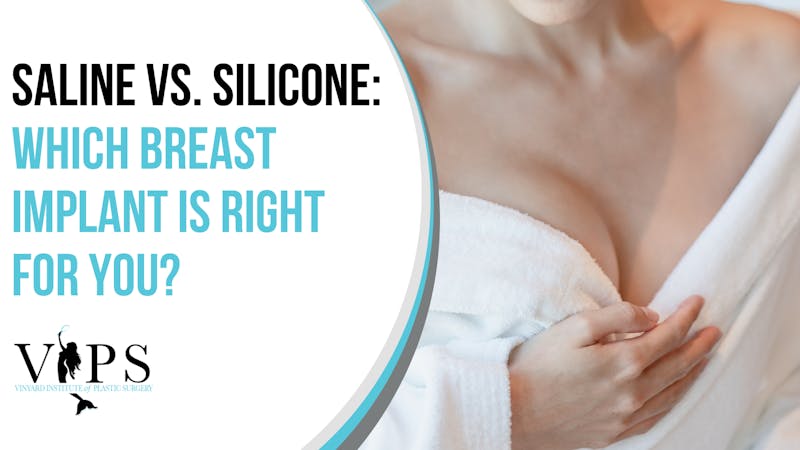 Deciding to enhance your appearance through breast augmentation is the beginning of a journey towards newly found self-esteem and confidence. And with so many options available in the world of cosmetic surgery, it can be challenging to determine the best route to take.
We understand that choosing the right type of breast implant is an essential part of the journey toward achieving your desired look. Whether someone is looking to enhance their natural curves, correct natural asymmetry, or restore their pre-baby body, we'll provide a comprehensive guide of the two most popular types of breast implants — saline and silicone — to help women find the perfect match for their body and lifestyle!
What is Breast Augmentation?
Breast augmentation or breast implant surgery is a cosmetic surgical procedure that involves inserting saline or silicone gel-filled implants to enhance the size, shape, and/or projection of a person's breasts. This procedure is typically performed by a board-certified plastic surgeon, like Dr. William J. Vinyard, MD, FACS.
During the breast implant surgery, an incision is made in the breast tissue, and the implant is placed either above or below the chest muscles in a pocket created for this purpose.
Breast augmentation is a safe and effective procedure when performed by a qualified, experienced plastic surgeon. Dr. Vinyard is an expert in breast augmentation surgery and is committed to providing his patients with the highest level of care!
What are the Different Types of Breast Implants?
Breast augmentation is a popular cosmetic surgery that involves inserting implants into breast tissue to enhance size, shape, projection, and symmetry. There are two primary types of breast implants: saline and silicone. Both types of implants are FDA-approved and have been used in breast implant surgeries for many years. Dr. Vinyard and his expert team can help you determine which type of implant best suits your body and personal preferences.
Saline Breast Implants
Saline breast implants are a popular option for women who want to enhance their natural breast size and shape. These implants consist of an outer shell inserted into the breast tissue and then filled with sterile salt water during the surgery.
One of the benefits of saline implants is that they can be adjusted after the surgery to achieve the desired size and symmetry.
Silicone Breast Implants
Silicone gel breast implants are another popular option for women seeking breast enhancements. These implants consist of a silicone shell filled with a cohesive gel that closely mimics the texture and feel of natural breast tissue.
Silicone implants tend to look and feel more natural than saline implants and are also the better choice for enhanced upper pole fullness.
How to Choose the Right Implant
Choosing the right breast implants is a crucial step in the breast augmentation journey. During the consultation with Dr. Vinyard, several factors will be considered to determine the individual patient's ideal implant type, size, shape, and profile/projection.
These factors include the patient's body type, breast tissue, and desired outcome, among others. It is essential to discuss the pros and cons of each implant type with Dr. Vinyard to ensure that you are making an informed decision based on your unique situation.
Are There Any Risks Associated With Breast Implants?
While breast implants are generally considered safe, like any surgical procedure, there are risks associated with the placement of breast implants, especially if there is preexisting scar tissue.
Some potential risks include implant rupture or leakage, capsular contracture, infection, bleeding, and changes in nipple sensation. In rare cases, implant-associated anaplastic large cell lymphoma (BIA-ALCL) can occur, but this is a very rare occurrence.
It is essential to choose a qualified and experienced plastic surgeon like Dr. Vinyard, who has completed extensive training and has a proven track record of successful breast surgeries. Dr. Vinyard's expertise and specialized training in breast reconstruction and augmentation ensure he is equipped to handle any potential complications.
What Happens if the Breast Implant Ruptures?
While it is unlikely, breast implant rupture is a potential risk associated with breast implants. If a saline implant leaks, the body will absorb the sterile salt water solution. However, the implant will deflate and will need to be removed and replaced with a new one.
If a silicone implant ruptures, the silicone gel may leak into the surrounding breast tissue or stay contained within the implant pocket. While a silent rupture may not be immediately noticeable, it can cause changes in breast shape or size over time. In such cases, surgical removal of the implant and any leaked silicone gel may be necessary.
It is essential to choose a qualified and experienced plastic surgeon, like Dr. Vinyard, to perform breast implant surgeries and provide proper guidance and care. If a rupture occurs, Dr. Vinyard can provide solutions and recommendations to restore the appearance of your breast.
Essential Questions to Ask About Breast Augmentation Surgery
Here are five essential questions to ask about breast augmentation:
1. What is the Recovery Process Like After Breast Enhancement?
Recovery time can vary depending on the individual, but most patients can expect to take one to two weeks off work and avoid strenuous activity for about four to six weeks. It is essential to follow Dr. Vinyard's instructions carefully to ensure proper healing and minimize the risk of complications.
2. What are the Potential Risks and Complications Associated With Breast Augmentations?
Some potential risks and complications include implant ruptures, capsular contracture or (although extremely rare) implant-associated anaplastic large cell lymphoma (BIA-ALCL,. Therefore, patients should thoroughly research the procedure and consult a board-certified plastic surgeon to weigh the benefits and risks and make an informed decision.
3. What Type of Breast Implant is Right for Me?
The choice of implant type depends on individual preferences, body type, and the desired outcome. For example, saline implants are filled with sterile salt water and offer a firmer feel, while silicone gel implants have a more natural look and feel. Dr. Vinyard can help patients choose the right implant type based on their unique needs.
4. How Much Does a Boob Job Cost?
The cost of breast augmentations can vary depending on several factors, including the type of implant, the surgeon's fees, and the geographic location of the procedure. It is essential to discuss the cost with the surgeon during the consultation and consider any financing options that may be available. At Vinyard Institute of Plastic Surgery, multiple financing options through CareCredit, Alphaeon, and PatientFi are available.
5. How Long Do Breast Implants Last?
The lifespan of breast implants can vary, but most implants are expected to last at least ten years. However, implant ruptures or other issues may require replacement or additional surgery. Regular check-ups and imaging can help detect any potential issues early on, and patients should follow their surgeon's recommendations for monitoring their implants.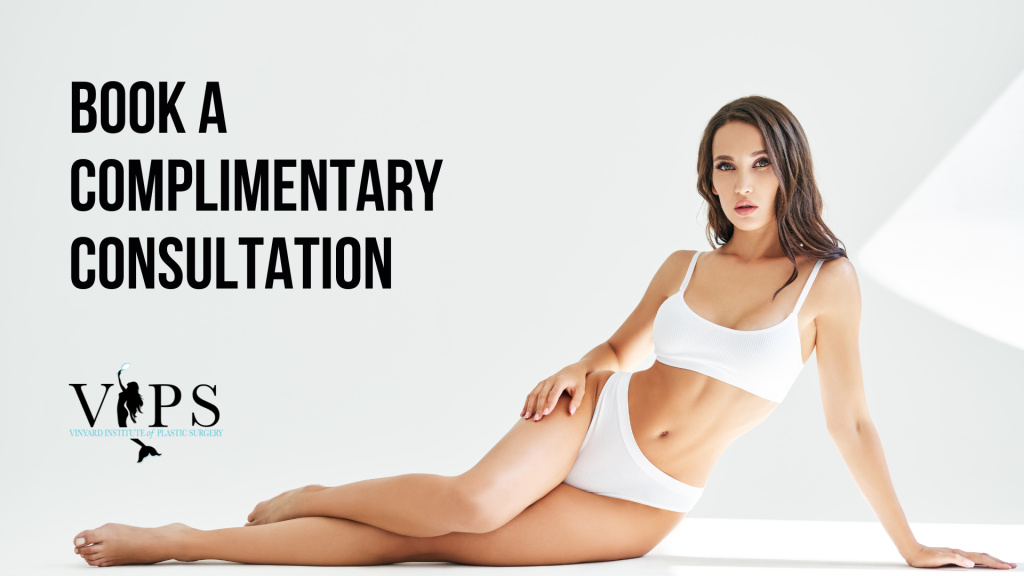 Choose the Right Breast Implant for You at VIPS!
As you consider your aesthetic goals, Dr. Vinyard and his team of experts wield many options for enhancing your breasts and restoring confidence. Saline or silicone are both incredible options to consider for your breast augmentation, and Dr. Vinyard and his team of experts are ready to support you in achieving your aesthetic goals. Contact us to schedule a consultation with Dr. Vinyard, or call us at (772) 362-3357 to discover the next steps in your breast augmentation journey! Our office at 291 NW Peacock Blvd, Suite 103, Port St. Lucie, FL 34986, proudly serves the South Florida area! We also invite you to check out our blog page, Facebook, and Instagram to learn more about the treatment options available at our office!
References
https://www.breastcancer.org/treatment/surgery/breast-reconstruction/corrective-reconstruction/implant-rupture

— Accessed 30 March 2023.

https://www.fda.gov/medical-devices/implants-and-prosthetics/breast-implants

— Accessed 30 March 2023.

https://www.mayoclinic.org/healthy-lifestyle/womens-health/in-depth/breast-implants/art-20045957

— Accessed 30 March 2023.