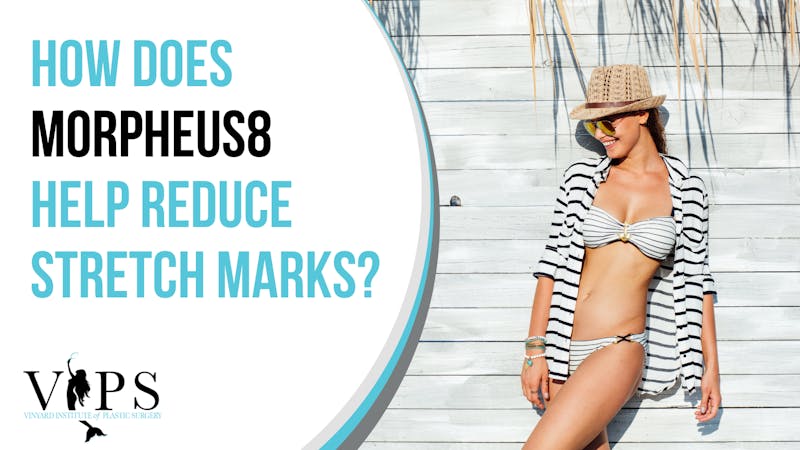 Have you ever felt frustrated and hopeless about your stretch marks? You're not alone. So many of us, both men and women, have struggled with the appearance of these unsightly marks on our skin. We've tried every cream and treatment under the sun, only to be left disappointed with minimal results, if any.
But we have good news for you! Morpheus8 is a revolutionary solution that has helped many patients and A-list celebrities, including Kim Kardashian, achieve smoother, tighter skin!
Say goodbye to feeling self-conscious about your skin and hello to feeling confident and beautiful in your skin. We'll delve into the science behind Morpheus8 and how it has helped so many people reduce the appearance of their stretch marks, making their skin look and feel amazing!
What are Stretch Marks and What Causes Them?
Stretch marks, also known as striae, are a common skin condition affecting roughly 80% of the US population. They appear as narrow, elongated lines on the skin and are often red, purple, or silver, depending on their age and/or severity. Stretch marks are more typically present on loose skin. Several factors, including rapid weight gain or loss, pregnancy, puberty, and genetics, cause them. They occur when the skin is stretched beyond its normal limits, causing the underlying tissue to tear. As the skin heals, it forms scars that result in the appearance of stretch marks.
The appearance of stretch marks can cause significant self-consciousness and low self-esteem issues. That's why Board-Certified Plastic Surgeon Dr. William J. Vinyard, MD, FACS, and his team of Makeover Masters are committed to finding effective solutions to help patients reduce the appearance of their stretch marks. Their expertise, coupled with state-of-the-art technology, has helped hundreds of patients feel confident and beautiful in their skin!
Am I Likely to Develop Stretch Marks?
This is a question that many of our patients ask, especially those with a family history of stretch marks and wrinkles or those who battle with sensitive skin issues, such as acne scars. Stretch marks are caused by skin stretching and tearing, appearing anywhere on the body but predominantly on the stomach, lower back, breasts, thighs, and buttocks. The likelihood of developing striae is influenced by several factors, including:
Genetics
Rapid weight gain or loss
Hormonal fluctuations during puberty and pregnancy
If you're concerned about developing stretch marks, talk to Dr. Vinyard and his expert team for advice and recommendations. With the proper knowledge and care, you can help reduce your likelihood of developing striae!
Introducing Morpheus8, a Revolutionary Nonsurgical Treatment for Stretch Marks!
Morpheus8 is a minimally invasive treatment that utilizes bipolar radiofrequency energy to rebuild collagen and remodel subdermal adipose tissue. It has been used to treat various skin conditions, including stretch marks, acne scars, loose skin, and wrinkles, to achieve a youthful and healthy appearance.
RF energy is what makes Morpheus8 different from other treatments. The procedure stimulates the production of new cells, collagen, and elastin, resulting in improved skin quality and reduced appearance of stretch marks. In addition, the micro pins used in Morpheus8 are specially crafted to promote skin regeneration and provide effective yet gentle stimulation.
The treatment area is typically numbed with either a topical cream or injected with lidocaine, and the microneedling delivers radiofrequency energy to the deeper layers of the skin to encourage the production of new collagen. Morpheus8 for stretch marks works on all skin types to deliver equally satisfying final results.
This innovative treatment offers a highly effective alternative to traditional cosmetic procedures, providing patients with a safer and less painful way to improve their skin!
How Does the Morpheus8 Treatment Address Stretch Marks?
Morpheus8's microneedling treatment not only improves the appearance of stretch marks by revitalizing the skin through collagen and elastin production but also tightens and firms the skin, providing a more refreshed, youthful appearance!
The Morpheus8 technology treats stretch marks by precisely targeting the damaged, underlying layers of the skin, encouraging the production of new cells. This increased collagen production results in smoother, more even skin, reducing the appearance of stretch marks. The treatment is safe and effective and requires no downtime, so you can return to your daily routine immediately after your procedure!
How Many Morpheus8 Treatment Sessions Will I Need?
The number of sessions needed to reduce stretch marks with Morpheus8 varies from patient to patient, depending on the stretch mark type and severity.
Dr. Vinyard and his team of experts will consult with you to accurately assess your individual needs and goals to recommend a tailored treatment plan. During this consultation, he/they will consider your skin type, the depth and age of the stretch marks, and other factors that may impact how many treatments are required to achieve optimal results.
On average, most patients receive three Morpheus8 treatment sessions spaced 4-6 weeks apart to see a significant improvement in the appearance of their stretch marks.
The procedure is well-tolerated and can be performed on various skin types. The building blocks of healthy skin, such as collagen, are replenished, resulting in improved skin complexion. The final results of Morpheu8 can be dramatic, with patients reporting a significant improvement in the appearance of their stretch marks!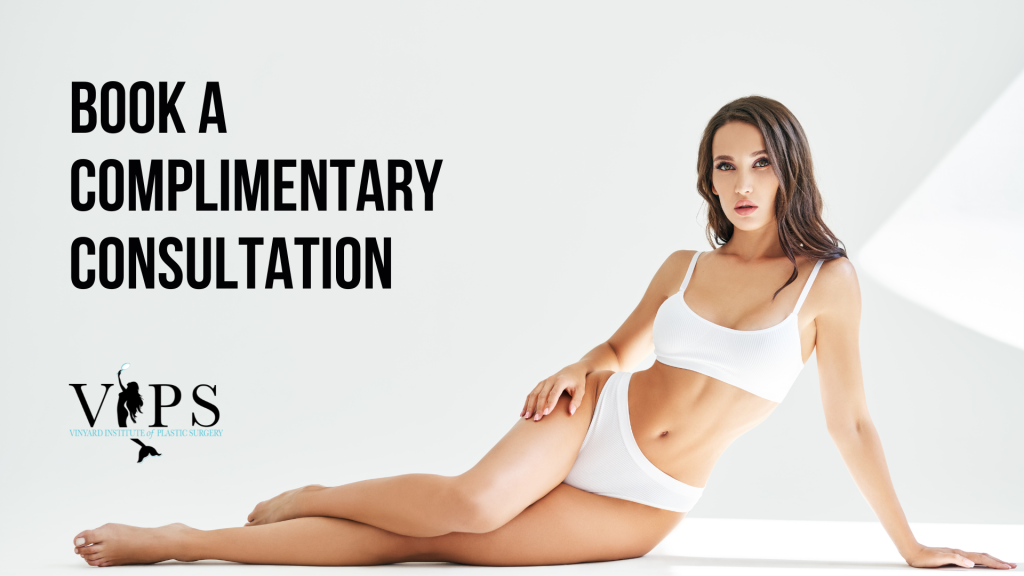 Ready to Treat Your Stretch Marks in South Florida? VIPS Can Help!
Contact us to schedule a personal consultation, or call (772) 362-3357 to find out the next steps in your Morpheus8 journey! Our office at 291 NW Peacock Blvd, Suite 103, Port St. Lucie, FL 34986, proudly serves the South Florida area! We also invite you to check out our blog page, Facebook, and Instagram to learn more about the treatment options available at our office!