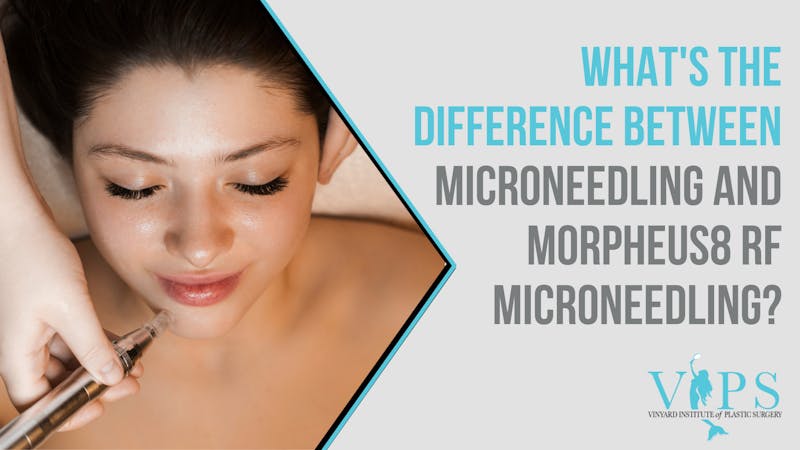 Many patients across the world seek microneedling treatments to stimulate collagen production and address skin issues. A microneedling procedure is particularly effective at facial rejuvenation, as it improves the appearance of wrinkles, acne scars, deep lines, and fine lines! Additionally, it is a non-surgical way to improve skin laxity!
According to the International Society of Aesthetic Plastic Surgeons (ISAPS), over 270,000 facial rejuvenation treatments are performed annually in the US. However, despite the popularity of traditional microneedling, patients are often unaware of an advanced microneedling treatment option called Morpheus8!
Morpheus8 combines the power of microneedling and radio frequency (RF) energy to target skin imperfections and achieve skin rejuvenation. Brought to you by Board-Certified Plastic Surgeon Dr. William J. Vinyard, MD, FACS, and his team of Makeover Masters, below is everything you need to know about the Morpheus8 treatment, how it differs, and why it is preferred to traditional microneedling by leading celebrities across the globe!
What is Traditional Microneedling?
Traditional microneedling is a form of collagen induction therapy, meaning that it boosts elastin and collagen production. A microneedling device has several tiny needles that puncture the skin. These micro-injuries in the skin trigger the body's natural healing process, leading to fresh collagen and elastin production. The result is skin tightening and an improvement in conditions and imperfections in the treatment area, such as:
Acne scars
Enlarged pores
Loose skin
Mild sagging
Poor skin texture
Sun damage
Microneedling is preferred to other treatments due to its efficacy and safety. For example, patients who undergo microneedling procedures on their faces are not exposed to the harsh chemicals found in a chemical peel.
Microneedling is exceptionally comfortable compared to other cosmetic treatments, with a topical anesthetic, such as a topical numbing cream, preventing most of the pain and discomfort.
What is the Morpheus8 Microneedling Treatment?
Morpheus8 combines microneedling and RF energy to enhance the primary benefits of microneedling. The microneedling tool used for the Morpheus8 treatment is designed to deliver radio frequency energy and heat throughout the skin layers while the tiny needles puncture the skin's surface.
Microneedling with radio frequency energy augments the benefits of conventional microneedling since the heat discharged into the skin and adipose tissue further stimulates the production of collagen and elastin and improves skin texture.
The Morpheus8 treatment is a minimally invasive procedure that can address various skin concerns, including fine lines, wrinkles, acne scars, uneven skin tone and texture, and mild to moderate skin laxity. Unlike traditional microneedling, which only targets the skin's surface, Morpheus8 is designed to penetrate deep into the skin and subcutaneous adipose tissue, providing more comprehensive and longer-lasting results.
One of the key benefits of the Morpheus8 treatment is its ability to effectively rejuvenate and revitalize aging skin by promoting the growth of new, healthy skin cells. The radio frequency energy delivered during the treatment can also improve skin elasticity, firmness, and overall tone, giving the skin a more youthful, radiant appearance. In addition, Morpheus8 is safe and highly effective for all skin types, making it a versatile treatment option for people with a variety of skin concerns!
The treatment is typically performed in-office and requires little to no downtime, allowing patients to return to their daily activities immediately following the procedure. That is why at the Vinyard Institute of Plastic Surgery (VIPS), we offer all of our skin rejuvenation patients Morpheus8, the leading microneedling RF solution on the market!
Is Morpheus8 the Same As Microneedling?
No, Morpheus8 is not the same as microneedling. Instead, Morpheus8 is a technology that uses microneedling and combines it with RF energy, whereas microneedling refers to the general practice of using a device with tiny needles to create micro-injuries in the skin.
The addition of RF technology is what sets Morpheus8 apart from other microneedling treatments and devices. This form of microneedling treatment is more effective at addressing skin laxity concerns and achieving a patient's desired results.
Many of our patients prefer the microneedling Morpheus8 treatment! One of our patients noticed remarkable results, commenting on her "tighter, firmer, more youthful skin." You can read more of our Morpheus8 reviews here!
Morpheus8 vs. Microneedling: Why We Prefer Morpheus8!
Morpheus8 radio frequency microneedling is one of the most effective treatments available to patients looking to improve skin laxity concerns and their overall skin aesthetic.
Due to the addition of heat, radio-frequency microneedling holds considerable advantages over conventional microneedling!
Superior Technology
RF microneedling combines conventional microneedling with heat-producing RF technology.
Conventional microneedling works by creating micro-injuries in the skin, triggering the body's natural healing response and leading to increased collagen production and improved skin texture and tone. Morpheus8 RF microneedling, on the other hand, enhances the benefits of conventional microneedling by delivering heat energy into the skin using RF technology.
The heat energy generated by the RF technology stimulates the production of new collagen and elastin, the two proteins behind the skin's youthful appearance. This increased production of collagen and elastin can help to improve the skin's texture, firmness, and overall appearance.
As the skin heals following the micro-injuries, the increased presence of collagen and elastin aids in skin tightening.
More Aesthetic Benefits
In addition to assisting with acne scars, fine lines, and stretch marks, RF microneedling addresses skin tightening and contouring. Furthermore, due to the longer needles used in radio frequency microneedling, deeper layers of the skin are targeted, thereby encouraging tissue tightening, improving skin elasticity, and even targeting excess fat.
Another benefit of Morpheus8 RF microneedling is that it is less invasive than traditional surgical or laser procedures and has a shorter recovery time. However, the specific benefits and results of the treatment will depend on various factors, including the individual's skin type, the extent of their skin issues, the technique used, and the skill level of the practitioner employing the technology.
More Versatile Treatment Areas
One of the benefits of RF microneedling treatment is the higher number of treatment areas that it can be used on. Radio frequency microneedling employs longer needles, meaning that deeper layers of the skin can be treated. As such, areas of the body with thicker skin are treatable with Morpheus8 that may not be effectively treated with conventional microneedling. Additionally, Morpheus8 is far more suitable for various skin tones and skin types than conventional microneedling treatment.
Superior Result Longevity
The combination of the micro-injuries caused by the microneedling and the heat energy delivered by the RF technology can result in more dramatic and longer-lasting results compared to traditional microneedling alone. Results vary depending on your skin condition and medical history. Therefore, it is imperative to consult a medical professional before receiving your first treatment.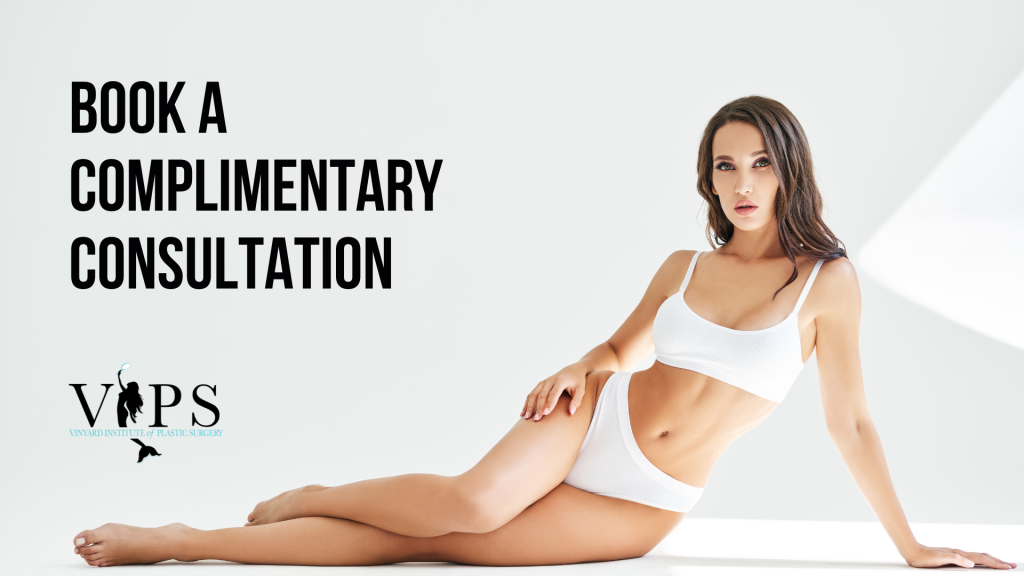 Start Your Morpheus8 Journey at VIPS!
Contact us to schedule a personal consultation with Dr. Vinyard, or call us at (772) 362-3357 to find out the next steps in your Morpheus8 journey! Our office at 291 NW Peacock Blvd, Suite 103, Port St. Lucie, FL 34986, proudly serves the South Florida area! We also invite you to check out our blog page, Facebook, and Instagram to learn more about the treatment options available at our office!