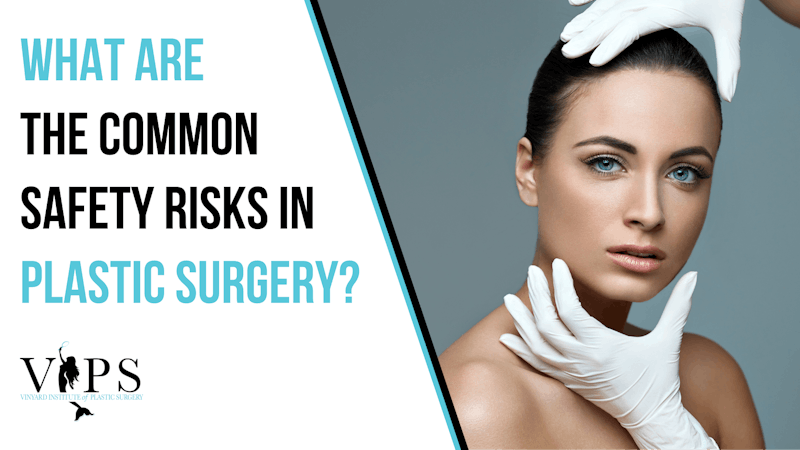 Plastic surgery has become embedded in 21st-century life and culture. The advent of social media has increased the importance that we, as a society, place on a person's appearance. Subsequently, a proliferation in plastic surgery has swept around the world.
Since cosmetic procedures are enjoying an explosion in popularity, the incentive to minimize plastic surgery complications is at an all-time high. Some of the most common complications associated with cosmetic procedures include:
Infection
Blood clots
Seromas
Nerve damage
Excessive bleeding
While these possible complications are seldom severe, undergoing plastic surgery in a professional environment, surrounded by practitioners with knowledge, experience, and the proper credentials, ensures your safety and the best possible outcome.
To put your mind at ease, Board-Certified Plastic Surgeon Dr. William J. Vinyard, MD, FACS, and his team of experts have compiled everything you need to know about the risk of complications in plastic surgery, how to avoid them, and how to ensure that your plastic surgery experience is everything you hope it will be.
How Many Surgical Site Infections Occur in a Year?
According to the Centers for Disease Control and Prevention (CDC), a surgical site infection can affect various tissue types, such as skin and organs. Depending on the severity and stage of the infection, it may or may not be limited to the incision site alone.
Symptoms of a surgical site infection include:
Swelling
A reduced rate of wound healing
Pain
Foul wound discharge (yellowish in color)
Fevers
Patients with a compromised immune system, the elderly, people with diabetes, and smokers are at a higher risk of surgical site infection.
The CDC's National Healthcare Safety Network (NHSN) monitors and reports on healthcare-associated infections, such as surgical site infections. A 2022 NHSN report states that 2015 there were over 110,000 surgical site infections from inpatient surgeries. Regarding the plastic surgery infection rate, a ten-year study of a Canadian academic hospital found a 0.79% incidence rate over the period 2003-2013, encompassing over 12,000 plastic surgery procedures.
To mitigate surgical site infections, the CDC recommends the doctor or surgeon (and any other healthcare practitioners) involved in a surgical procedure take certain precautions:
Clean and wash their hands and arms thoroughly with antiseptic agents and water before and after a surgery
Wear the appropriate surgical gear (i.e., gloves, masks, gowns, and hair covers) during the procedure
Remove the hair around the surgical site
Sterilize the surgical site
Use antibiotics, where and when appropriate, before and after the surgery.
The Advantages of Choosing a Private Facility Over a Hospital
Using a private facility for plastic surgery such as the VIPS Surgery Center reduces the risk of surgical site infections. Here are some of the many ways you can benefit from choosing a private facility for your cosmetic surgery needs!
You'll Be Treated in a Welcoming Environment
Private facilities provide patients with more than a medical solution — they facilitate a full-scale experience that is comfortable, relaxing, and optimized for your specific needs.
A beautiful and patient-oriented medical setting, such as the one offered by the Vinyard Institute of Plastic Surgery (VIPS) located on the Port St. Lucie, FL coastline, can positively impact patient health outcomes. A Danish study found that a well-designed physical environment in which one undergoes medical treatment can reduce anxiety, stress levels, and pain. Other studies have found that a well-designed medical setting can lower infection rates and reduce the duration of hospital admissions.
Everything Is Tailored to the Patient's Needs and Goals
Private healthcare facilities can provide patients with a detailed treatment and recovery plan designed according to their needs, desires, and medical history.
The additional attention and care provided to patients at private facilities also mean that greater consideration can be given to patient privacy and confidentiality.
At VIPS, you can expect personalized and attentive care of the highest quality!
Private Facilities Pose a Lower Risk of Complications
Private facilities are equipped and able to provide specialized care and individualized attention, ensuring that your health is prioritized and that complications are minimized. A University of North Texas (UNT) study found that private hospital rooms with fewer patients have a lower infection rate than those with greater occupancy. A private facility, such as the VIPS Surgery Center, can keep the number of occupants to a minimum, thereby reducing the risk of infection.
A Board-Certified Plastic Surgeon Will Always Have Your Best Interest at Heart
The importance of entrusting your aesthetic goals to a board-certified plastic surgeon cannot be overstated. The American Board of Plastic Surgeons (ABPS) ensures that its members receive extensive training in dealing with complications, acting ethically, and providing the highest quality of care available.
On average, board-certified plastic surgeons undergo 16 years of post-school education and receive specialized training in plastic surgery under direct supervision.
Dr. Vinyard is a board-certified plastic surgeon who completed his plastic surgery residency at the prestigious University of California—Davis and went even further to complete fellowship training in Aesthetic Plastic Surgery. Dr. Vinyard has practiced medicine abroad as part of outreach missions, won awards for his contributions to the field of plastic surgery, and trained in advanced minimally-invasive procedures!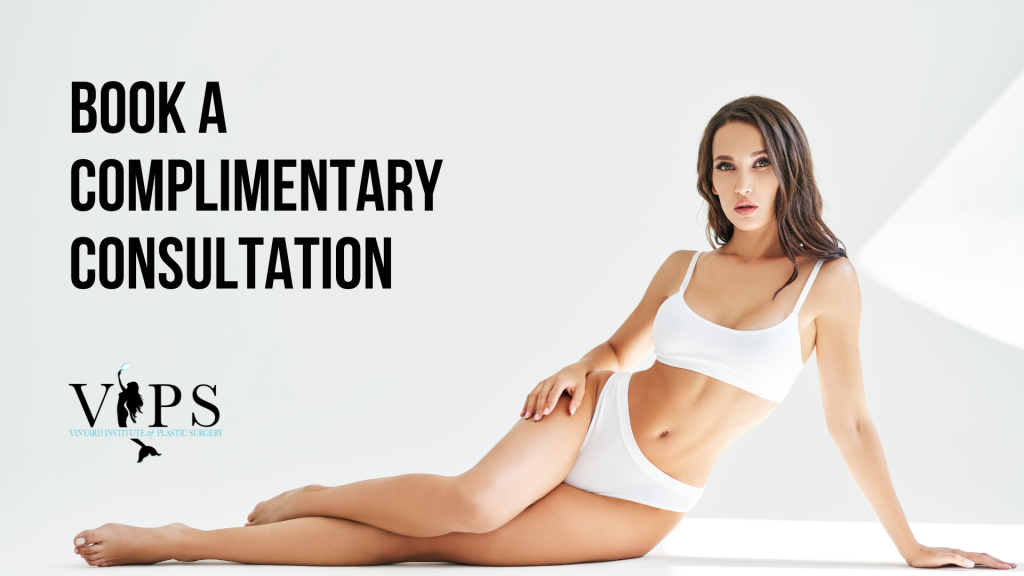 Start Your Plastic Surgery Journey at VIPS!
Contact us to schedule a personal consultation, or call (772) 362-3357 to find out the next steps in your rejuvenation journey! Our office at 291 NW Peacock Blvd, Suite 103, Port St. Lucie, FL 34986, proudly serves the SE Florida area! We also invite you to check out our blog page, Facebook, and Instagram to learn more about the treatment plans available at our office!