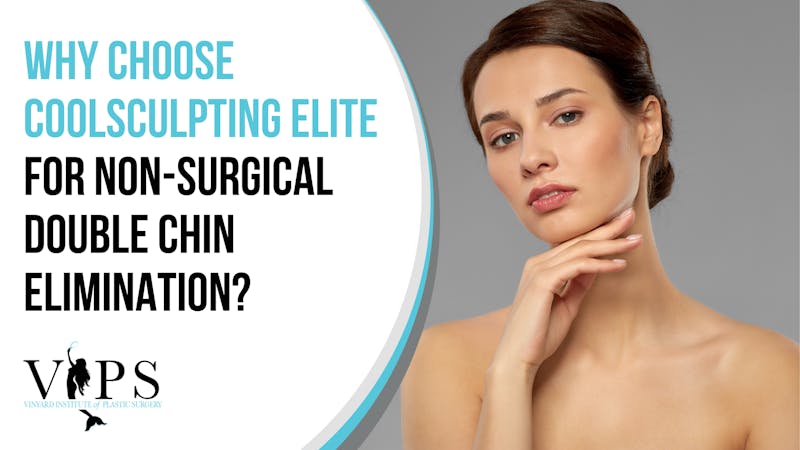 In today's hyper-connected digital age, our faces and necklines have never been more "front and center". Whether it's to capture that perfect selfie, constantly switching on your camera for ZOOM meetings, or confidently making an entrance into a room, our appearance — especially our facial features — are consistently in the spotlight.
Reflecting this modern reality, 73% of people said they were bothered by excess fat under the chin or neck. That's a higher percentage than those expressing concerns about lines, wrinkles, or pigmentation. In our camera-ready culture, the desire for a streamlined silhouette seems to be more important than ever!
CoolSculpting Elite, the latest innovation in non-surgical fat reduction technology, is taking double chin elimination to a whole new level. Designed for both men and women, this game-changing treatment is all about saying hello to a sleeker, more defined profile.
How Does CoolSculpting Elite Target Stubborn Fat Cells?
Have you ever wondered why certain areas of your body, like your chin and neck, hold onto stubborn fat, seemingly immune to diet and exercise? It's often the result of several factors, including genetics, hormones, and age, which influence fat distribution in our bodies.
This unwanted fat often accumulates under the chin, creating a double chin, a common concern for many. But CoolSculpting Elite, the latest breakthrough in double chin treatment, might just have the answers you've been seeking!
This FDA-cleared treatment works using a process called cryolipolysis, a scientifically backed process that targets and freezes fat cells beneath the skin without damaging the skin itself. When these fat cells are exposed to controlled cooling, they crystallize and "die off". Over a period of a few weeks to a few months, your body naturally processes and eliminates these dead cells, leaving the treatment area more contoured and defined.
What Should I Expect From a CoolSculpting Elite Session?
What sets CoolSculpting Elite apart from the standard CoolSculpting treatment? In essence, CoolSculpting Elite is more efficient, being designed to treat a higher volume of fat cells during the same session. It also features redesigned applicators that better conform to your treatment areas!
The CoolSculpting Elite journey begins with a comprehensive assessment by Dr. Vinyard and his expert team, where they establish a baseline to track your progress. Maintaining your starting weight throughout your CoolSculpting Elite journey is crucial for optimal results.
Next, Dr. Vinyard will mark the specific treatment areas — such as your chin and neck. With our new CoolSculpting Elite machine, we can 'dual sculpt,' treating two areas simultaneously, such as the chin and upper arms, which not only reduces treatment time but also helps you reach your desired outcome faster.
A protective gel pad is applied to your skin as you lie comfortably on the treatment bed, acting as a barrier between the skin and the applicator. Once we attach the applicator, you'll feel a strong suction as the device pulls in the tissue for controlled cooling, initiating the process of cryolipolysis. Don't worry about getting bored — we encourage you to bring your phone or tablet along to catch up on your favorite shows!
At the end of the session, we'll remove the applicator and perform a two-minute massage in the treated area. This massage will encourage your body to begin the fat cell elimination process. We then clean the treated area, and after that, you can return to your normal routine while your body continues to work on eliminating the frozen fat cells over the coming weeks.
Each CoolSculpting treatment session is customized to meet your unique aesthetic goals. The treatment typically results in a visible reduction of excess fat underneath the chin, making your profile sleeker and more defined. While some patients may see spectacular results after one session, more than one session may be needed for others, depending on many factors.
Why Should I Choose CoolSculpting Elite for Your Double Chin?
CoolSculpting Elite not only targets the fat cells directly but also delivers natural-looking and long-lasting results, as up to 25% of fat cells are permanently destroyed. Unlike more invasive procedures like surgery or injections such as Kybella, CoolSculpting is non-surgical and has minimal side effects, such as temporary swelling or bruising. Plus, it involves zero downtime! You can return to your daily activities immediately following a session.
With CoolSculpting Elite, achieving a smoother, more contoured chin and neck area has never been easier or more convenient!
Can I Achieve a Defined Jawline With a CoolSculpting Procedure?
Yes, you absolutely can! Coolsculpting is the perfect treatment for achieving a more defined jawline and chin area. Its precision-targeted controlled cooling is FDA-approved to treat nine areas of the body effectively:
Jawline

Under the chin

Upper arms

Back fat

Bra fat

Flanks

Abdomen

Thighs

Under the buttocks
Can CoolSculpting Elite Help Me Get Rid of My Double Chin Permanently?
CoolSculpting is designed to eliminate fat cells, not just shrink them. Once these fat cells die and are naturally flushed out by your body, they can't regenerate. This means the fat reduction underneath your chin can be long-lasting if you maintain a healthy lifestyle!
Gaining weight, however, can cause the remaining fat cells to expand, potentially compromising your well-earned results.
How to Determine if I'm the Ideal Candidate for CoolSculpting Elite?
The ideal candidates for CoolSculpting Elite are near their ideal weight, have noticeable pockets of fat in certain areas, such as the chin or neck, and want a non-surgical treatment option.
CoolSculpting Elite is not a weight-loss treatment or a solution for obesity. During your consultation with Dr. Vinyard and his expert team, he will provide a personalized treatment plan that aligns with your body, goals, and budget.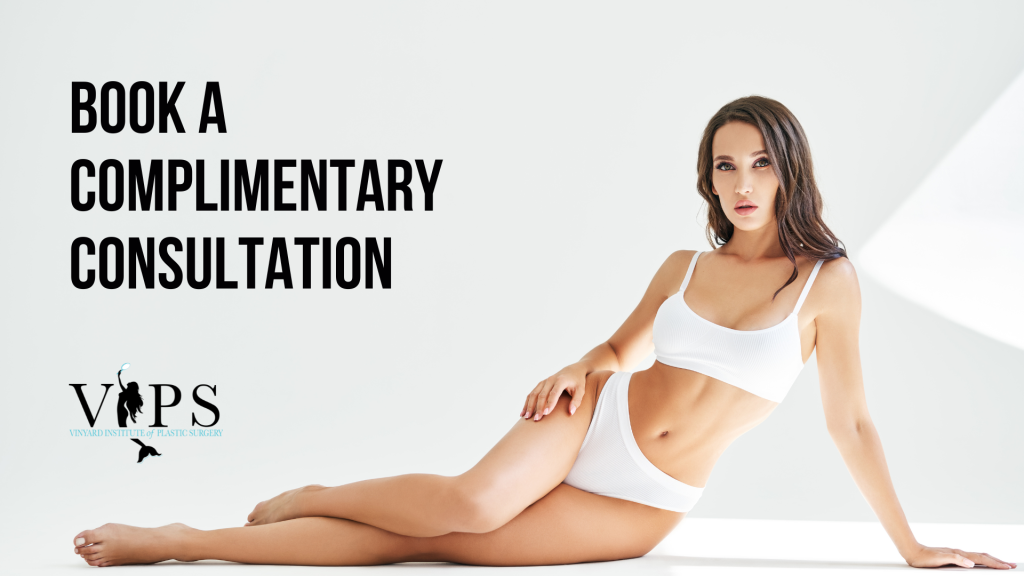 Get a Sculpted Chin With CoolSculpting!
Contact us to schedule a consultation with Dr. Vinyard, or call us at (772) 362-3357 to find out the next steps in your CoolSculpting journey! Our office at 291 NW Peacock Blvd, Suite 103, Port St. Lucie, FL 34986, proudly serves the South Florida area! We also invite you to check out our blog page, Facebook, and Instagram to learn more about the treatment options available at our office!
References
Body Areas That Can Be Treated With CoolSculpting Elite | Plastic Surgery VIP Resources

— Accessed 9 June 2023.

CoolSculpting | Plastic Surgery VIP Resources

— Accessed 9 June 2023.