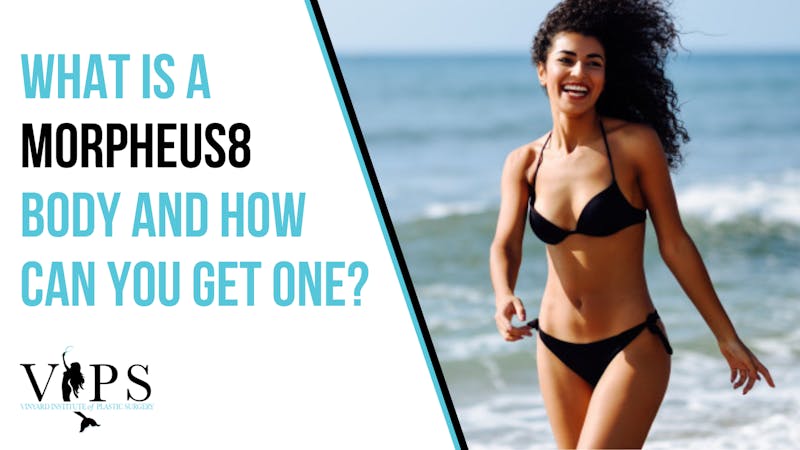 The revolutionary Morpheus8 Body treatment has been taking Hollywood by storm, becoming the nonsurgical skin tightening and contouring option of choice for A-list celebrities such as Kim Kardashian and Jessica Simpson!
While we know that Morpheus8 technology can produce a youthful appearance and achieve skin rejuvenation in the face, many are unaware that we can also use it on the body! The Morpheus8 Body applicator can assist with skin remodeling, fat reduction, crepey skin, stretch marks, and other skin imperfections.
Due to its exclusivity, many patients are struggling to find a provider that offers the new Morpheus8 Body treatment. Thankfully, the Vinyard Institute of Plastics Surgery (VIPS) offers patients a reliable and safe venue to receive this revolutionary treatment!
What is the Morpheus8 Body Treatment?
The Morpheus8 Body treatment falls under the category of body fractional procedures, which are nonsurgical cosmetic treatments that use radio frequency (RF) energy to improve the appearance of the skin on various areas of the body, such as the face, upper arms, legs, abdomen, and thighs.
Morpheus8 Body achieves treatment uniformity through fractional coagulation, a method of delivering RF energy to the skin in a fractionated manner, meaning that only a portion of the treatment area is targeted at a time.
Furthermore, the Morpheus8 Body treatment is also the first and only FDA-cleared technology that uses RF energy burst technology in a way that reaches deep layers of subdermal tissue. Additionally, the body applicator's microneedling treatment uses a unique large surface tip, significantly reducing treatment time.
Not only does Morpheus8 Body assist with reducing skin laxity, but it also targets underlying tissue, stimulating collagen production, new cell growth, and fat reduction!
What are the Benefits of the New Morpheus8 Body?
Morpheus8 Body offers patients one of the deepest fractional treatments on the market, leading to a significant reduction in skin laxity and the prominence of stretch marks.
Moreover, the applicator enables customized treatment plans and allows patients with various skin types to receive the care they need. Irrespective of your skin tone, the Morpheus8 Body applicator will help improve loose skin and wrinkles. This means that it offers treatment uniformity, which is not found in other treatments.
The Morpheus8 Body treatment is also safer than other treatments since its design minimizes skin injury.
So Many Celebrities are Now Undergoing Morpheus8 Body!
Top celebrities trust Morpheus8 to effectively and safely target loose skin. Kim K has lauded the treatment's ability to help her maintain her smooth, youthful look and openly favors it over other treatments.
Other celebrities that are known to use Morpheus8 include Jessica Simpson, Lindsay Lohan, Eva Longoria, and many of the "Too Hot To Handle" stars!
Morpheus8 Body is Very Popular for Treating the Abdominal Skin!
Morpheus8 Body is a popular treatment for the abdominal area (e.g., for addressing the "muffin top" and the stubborn fat that lies over the abdominal muscles).
VIPS is one of the few exclusive carriers of the revolutionary Morpheus8 Body device that effectively targets the abdominal area! The procedure stimulates collagen production and reduces fat, which tightens and firms the skin for a more contoured, toned look. Additionally, it helps reduce the appearance of stretch marks, giving a more youthful and smooth look to the abdominal area.
One of the best things about Morpheus8 Body is that it is a non-invasive treatment with minimal downtime. It's a safe and highly effective way to achieve a more smooth and toned abdominal area without surgery. The procedure is typically well-tolerated, and patients can expect to see results in a few short weeks!
Am I a Candidate for Morpheus8 Body?
Morpheus8 Body is an excellent treatment option for individuals who are looking to improve the appearance of stubborn fat and stretch marks or reduce skin laxity along with improving other skin imperfections on the body. It is particularly beneficial for patients who have tried other treatment approaches without success or are looking for a nonsurgical alternative.
The best candidates for Morpheus8 Body have mild to moderate diet-resistant fat and/or skin laxity. Therefore, it may not be the best option for individuals with more problematic cellulite or a significant amount of excess skin or fatty tissue. During your personal consultation, you will find out if Morpheus8 Body is the right treatment for you and discuss any concerns or questions you may have. We will review your medical history, assess your skin and body condition, and recommend the best treatment plan to help you achieve your desired results!
The Morpheus8 Body Recovery Process is Minimal!
The Morpheus8 Body treatment is a nonsurgical procedure that uses a combination of radio frequency and microneedling to improve the appearance of the skin. The treatment is designed to target wrinkles and fine lines, as well as lax skin and stretch marks.
Most patients only experience brief, minor side effects such as redness, swelling, or sensitivity in the treatment area. These side effects typically resolve within a few hours, allowing patients to return to their usual routine immediately. However, it's imperative to remember that proper aftercare is crucial for the best possible results. Here are some tips to ensure a smooth recovery:
Avoid direct sunlight and use sunscreen to prevent hyperpigmentation in the treatment area
Avoid activities that may irritate or damage the area, such as vigorous exercise or swimming
Wait 24 hours before applying makeup or other skincare products such as lotion to the treatment area
Dr. William J. Vinyard, MD, FACS, and his expert team will provide specific instructions on how to care for your skin after the treatment to ensure optimal results.
Morpheus8 Body is an exciting and highly effective treatment option for those who want to rejuvenate their skin and enjoy a more youthful appearance without surgery. It's also a great way to enjoy a natural boost of collagen and elastin, which will help plump up and firm your skin, leaving you with a more youthful, radiant glow!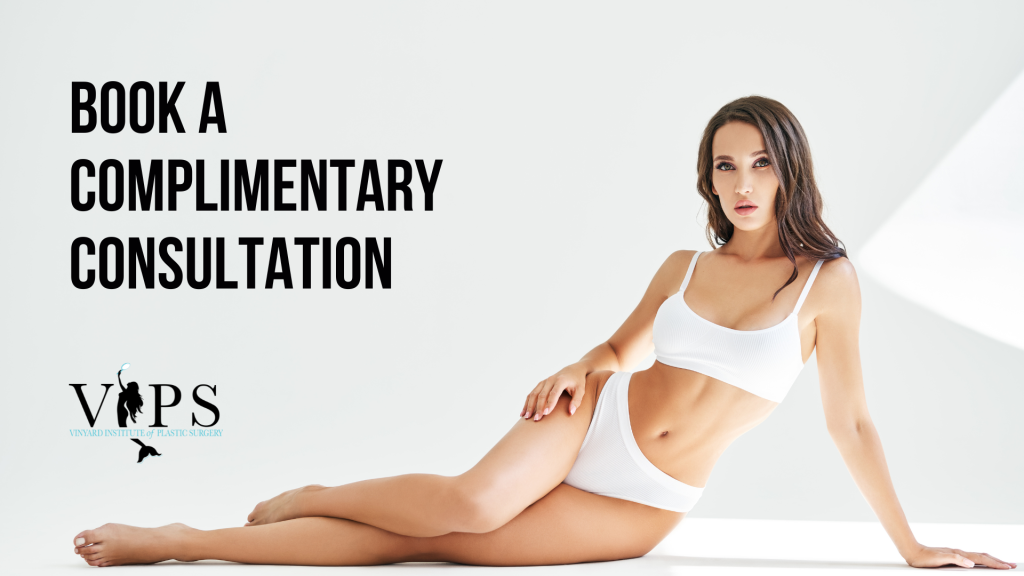 Start Your Morpheus8 Body Journey at VIPS!
Contact us to schedule a personal consultation, or call (772) 362-3357 to find out the next steps in your Morpheus8 journey! Our office at 291 NW Peacock Blvd, Suite 103, Port St. Lucie, FL 34986, proudly serves the South Florida area! We also invite you to check out our blog page and social media to learn more about the treatment options available at our office!