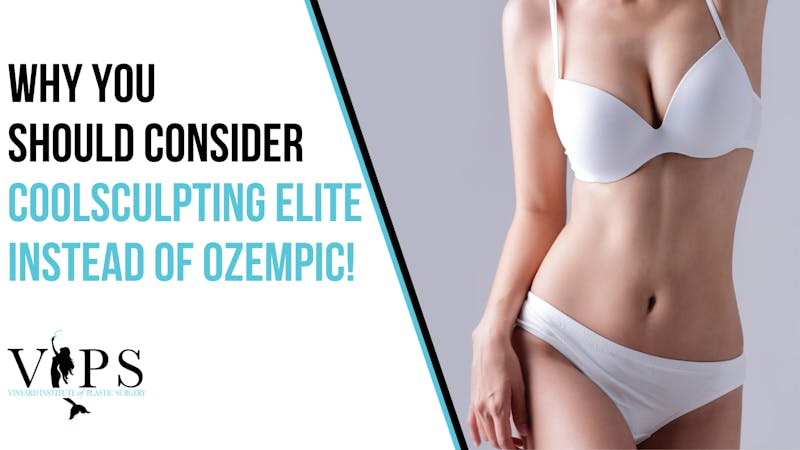 Dealing with stubborn fat can be a frustrating experience, especially if diet and exercise have little to no effect. Fortunately, various solutions are available for your fat loss journey to help you achieve the body of your dreams!
Two such options are CoolSculpting Elite and Ozempic. While both are marketed as ways to address unwanted fat, their approaches to fat reduction and body contouring are vastly different. In today's article, we'll explore why you should consider CoolSculpting Elite over Ozempic to achieve a slimmer, more toned physique!
What is Ozempic?
Ozempic is a medication typically prescribed for managing type 2 diabetes when lifestyle treatments and modifications aren't sufficient. It is an injectable medication that simulates a hormone called glucagon-like peptide-1 (GLP-1), which promotes insulin secretion, slows gastric emptying, and regulates blood sugar.
This FDA-approved diabetes medication has several properties that are now being harnessed outside of diabetes management.
How Does Ozempic Work for Weight Loss?
Over the past few years, Ozempic has emerged as a prominent medication for weight loss and fat reduction in obesity. As Ozempic curbs appetite and regulates food intake, patients experience a slowed metabolism, which contributes to a reduction in overall body fat and weight.
However, Ozempic is not a one-size-fits-all weight loss solution. It should only be used as part of a short-term medical treatment plan for patients with type 2 diabetes and excess body weight.
Ozempic is not approved for long-term weight loss use owing to the uncertainty of its effects. Therefore, if you're aiming for tackling stubborn fat in specific body areas, Ozempic is not the best option for you.
What is CoolSculpting Elite?
CoolSculpting Elite is a non-invasive body contouring treatment that reduces stubborn fat cells in 9 different body areas! It is a popular treatment option for patients with trouble areas where excess fat does not respond to diet and exercise. This upgraded version of CoolSculpting Legacy utilizes the latest technological advancements to provide faster results while treating more body areas!
How Does CoolSculpting Elite Reduce Stubborn Fat Cells?
CoolSculpting Elite uses a technology known as cryolipolysis to target and reduce stubborn fat cells. The treatment involves delivering cold temperatures to the treatment area, causing the unwanted fat cells to freeze and ultimately die.
Over time, the body naturally eliminates the dead fat cells, resulting in a reduction of body fat in the treated areas.
CoolSculpting Elite treats 9 specific areas of the body:
The chin/neck area

The abdomen

Arms

"Love handles" (on the sides of the waist)

Bra rolls

"Banana rolls" (underneath the buttocks)

Inner thighs

Outer thighs
While CoolSculpting Elite is a non-invasive treatment with several aesthetic benefits, it may not be suitable for everyone. Patients with obesity, diabetes, or taking certain medications are not ideal candidates for treatment.
A consultation with Board-Certified Plastic Surgeon Dr. William J. Vinyard, MD, FACS, and his expert team will help determine if CoolSculpting Elite is the right treatment for your individual needs and goals!
Is Ozempic Similar to Mounjaro?
Ozempic and Mounjaro are both medications used to help patients with type 2 diabetes achieve better control over their blood sugar levels. However, they differ in their active ingredients and effects on the body.
Ozempic contains semaglutide, a receptor agonist that increases insulin secretion and lowers blood sugar levels. Mounjaro, on the other hand, contains sotagliflozin, a medication similar to a shield that blocks glucose absorption in the kidneys and intestines.
Are Ozempic and Mounjaro Safe?
Like any medication, Ozempic and Mounjaro do come with risks and potential side effects. Common side effects of Ozempic include nausea, diarrhea, and constipation, whereas Mounjaro may cause low blood sugar, genital yeast, skin infections, and dehydration.
It's essential to consult with a healthcare provider about the potential risks and benefits of these medications prior to treatment, particularly for those with kidney or liver disease history. Together with these medications, adopting a healthy lifestyle is crucial for optimal patient outcomes.
Why Choose CoolSculpting Elite Over Ozempic?
CoolSculpting Elite is a safe, excellent solution for reducing stubborn body fat, presenting minimal risks and side effects compared to Ozempic, which may cause nausea, diarrhea, and low blood sugar.
Which Treatment Targets Specific Areas of Unwanted Fat?
CoolSculpting Elite is specifically designed to address areas affected by excess fat. Unlike Ozempic, CoolSculpting Elite actively targets and reduces fat cells in specific areas, providing a more localized approach to fat reduction.
Do the Treatments Have Any Recovery Time?
CoolSculpting Elite is a non-surgical treatment with no recovery time, allowing patients to resume their normal activities right after the procedure. This is a significant advantage over Ozempic, which may cause side effects and necessitate daily routine changes for an extended period of time.
CoolSculpting Elite Kills Fat Cells, While Ozempic is a Receptor Agonist
Unlike Ozempic, CoolSculpting Elite targets and kills fat cells in the treated area, ensuring the longevity of the results as long as patients adopt a healthy lifestyle.
Ozempic, on the other hand, does not target fat cells and may require continuous use to manage blood sugar levels.
CoolSculpting Elite Has Minimal Risks and Side Effects Compared to Ozempic
Ozempic's list of risks and side effects are notably more serious, which is why CoolSculpting Elite stands out as a preferable choice for many patients.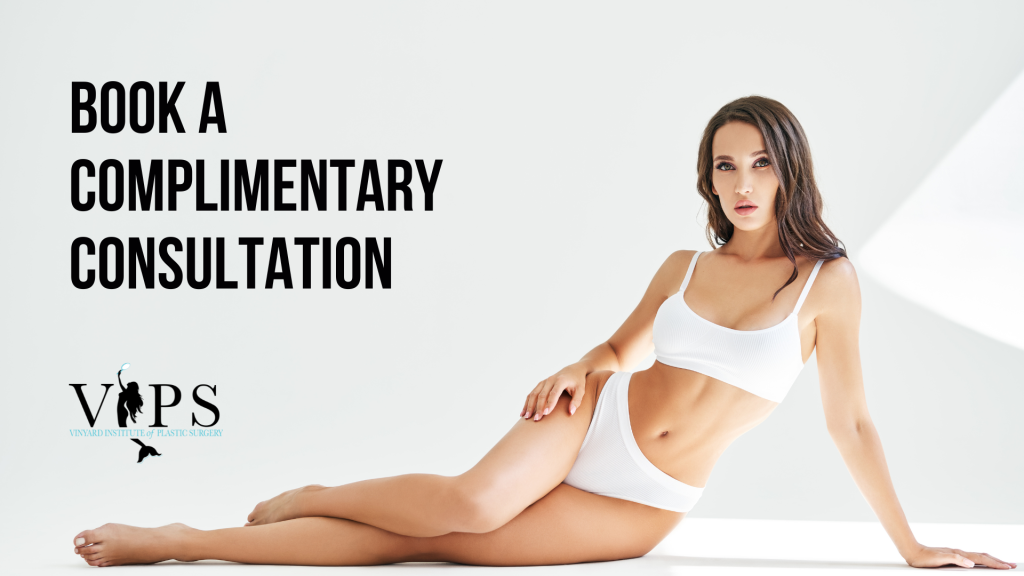 Start Your CoolSculpting Elite Journey at VIPS!
Contact us to schedule a consultation with Dr. Vinyard, or call us at (772) 362-3357 to discover the next steps in your CoolSculpting Elite journey! Our office at 291 NW Peacock Blvd, Suite 103, Port St. Lucie, FL 34986, proudly serves the South Florida area! We also invite you to check out our blog page, Facebook, and Instagram to learn more about the treatment options available at our office!
References