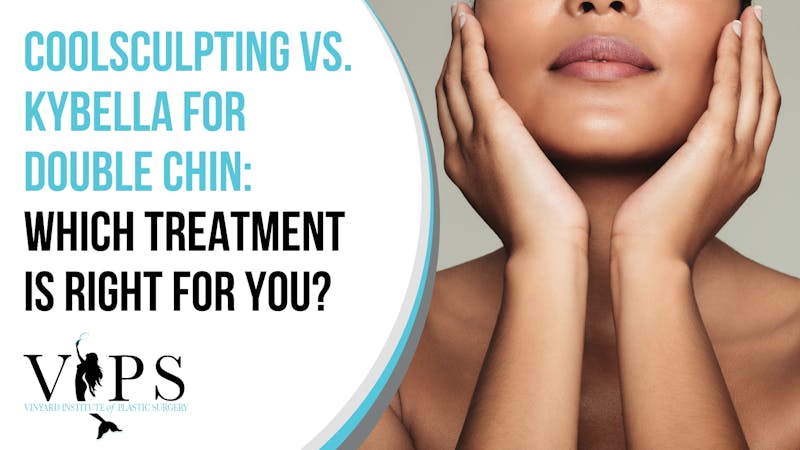 We've all heard the saying, "It's the little things that make a big difference," and when it comes to facial aesthetics, this couldn't be more accurate.
One of those seemingly subtle yet transformative features is chin definition. It has the power to refresh your appearance, giving you a look that's undeniably captivating — even if others can't quite put their finger on what has changed!
We'll compare two of the most popular non-invasive treatments for double chin reduction: CoolSculpting and Kybella. As you embark on your journey to reclaim your jawline and accentuate your facial contours, knowing which treatment is right for you is essential. Let's break down the science behind these cutting-edge procedures, weigh the pros and cons, and help you make the best choice to enhance your natural beauty!
What Causes a Double Chin and Submental Fullness?
A double chin, referred to as submental fat or submental fullness, results from excess fatty tissue accumulating under the chin and around the neck.
This extra layer of neck fat creates a less defined jawline and an appearance of fullness in the submental region. Several factors contribute to this condition, including genetics, weight gain, aging, and poor posture.
Genetics significantly determines the fat distribution and facial structure, making some people more prone to developing a double chin. Weight gain causes fat to accumulate in the submental area, while the natural aging process leads to a loss of skin elasticity, making it more likely to sag.
Lastly, poor posture can weaken the neck muscles over time, contributing to the appearance of a double chin. Understanding these causes will help you choose between CoolSculpting and Kybella for your double chin treatment.
What is Kybella, and How Does It Work?
Kybella is an FDA-approved injectable treatment specifically designed to address excess fat in the chin area. The active ingredient in Kybella is deoxycholic acid, a naturally occurring substance in the human body that breaks down dietary fat.
During a Kybella treatment, a cosmetic dermatology specialist will inject multiple small deoxycholic acid doses directly into the submental fat, targeting the unwanted fat cells.
Over the course of a few weeks, the Kybella injection causes the fatty tissue to break down, allowing the body's lymphatic system to eliminate the dead cells naturally.
Many patients experience noticeable improvements after one session, but optimal results often require multiple treatments. While Kybella effectively treats moderate amounts of submental fat, it may not address loose skin underneath the chin or provide significant tightening in the treated area.
What is CoolSculpting Elite, and How Does It Work?
CoolSculpting Elite is an advanced non-surgical treatment for targeted fat reduction, including double chins. Utilizing a process called cryolipolysis, or fat freezing, this FDA-approved procedure delivers controlled cooling to the treatment area.
Precise cooling freezes the stubborn fat cells, causing them to crystallize and die. Over the following weeks, the body naturally processes and eliminates the dead cells, resulting in an improved angle where the neck intersects with the chin.
Most patients see noticeable results after one or two treatments, but additional sessions may be necessary to achieve the desired outcome. CoolSculpting Elite does offer the benefit of slight skin tightening as the treated area heals.
Differences Between CoolSculpting Elite and Kybella for Double Chin Reduction
When comparing CoolSculpting and Kybella, the primary difference lies in the method used to target fat cells. CoolSculpting employs a cooling device while Kybella relies on deoxycholic acid injections to break down fat cells.
Both treatments are non-invasive and require minimal downtime. Still, the choice between the two may depend on factors such as your desired results, genetic predisposition, and the presence of loose skin.
Potential Side Effects of CoolSculpting Elite and Kybella for Targeted Fat Cells
As with any cosmetic treatment, there are potential side effects associated with both CoolSculpting and Kybella. Some patients experience temporary redness, swelling, or numbness in the treated area.
It's essential to consult with Board-Certified Plastic Surgeon Dr. William J. Vinyard, MD, FACS, and his expert team to minimize the risk of complications and ensure the most effective treatments for your double chin reduction.
CoolSculpting vs. Kybella: Which Non-Surgical Treatment is Right for You?
Choosing between CoolSculpting and Kybella for your double chin reduction ultimately depends on your unique needs and preferences.
Both non-surgical options are effective alternatives with minimal downtime. However, there are key differences to consider when making your decision.
If you prefer a non-invasive procedure without injections, CoolSculpting Elite will be your go-to option. The treatment utilizes a cooling device to freeze fat cells, and in most cases, patients see results after one or two treatments.
Additionally, CoolSculpting may provide some skin tightening benefits, making it suitable for those with mild to moderate skin laxity.
On the other hand, Kybella is an injectable treatment that directly targets submental fat using deoxycholic acid. This option is ideal for those who have moderate amounts of excess fat under the chin and are comfortable with injections.
How Long Do Kybella Results Last?
Kybella permanently destroys targeted fat cells, meaning that the results are long-lasting once the desired outcome is achieved. However, it's essential to maintain a healthy lifestyle, as new fat cells can still develop in the chin area if weight gain occurs.
Most patients see noticeable improvements after a few weeks of their Kybella injection, with optimal results visible within several months. Each patient's response to Kybella treatments may vary, as recovery time and the number of required sessions depend on your unique circumstances.
How Long Do CoolSculpting Elite Results Last?
CoolSculpting Elite offers long-lasting results, as the fat cells eliminated during the treatment are gone for good. Like Kybella, maintaining a stable weight and healthy lifestyle is crucial for ensuring the longevity of your CoolSculpting Elite results.
Most patients notice visible changes within three weeks of their CoolSculpting treatment, with the most dramatic results typically seen within two to four months. However, individual results can vary; some may require additional treatment sessions to achieve their desired outcome.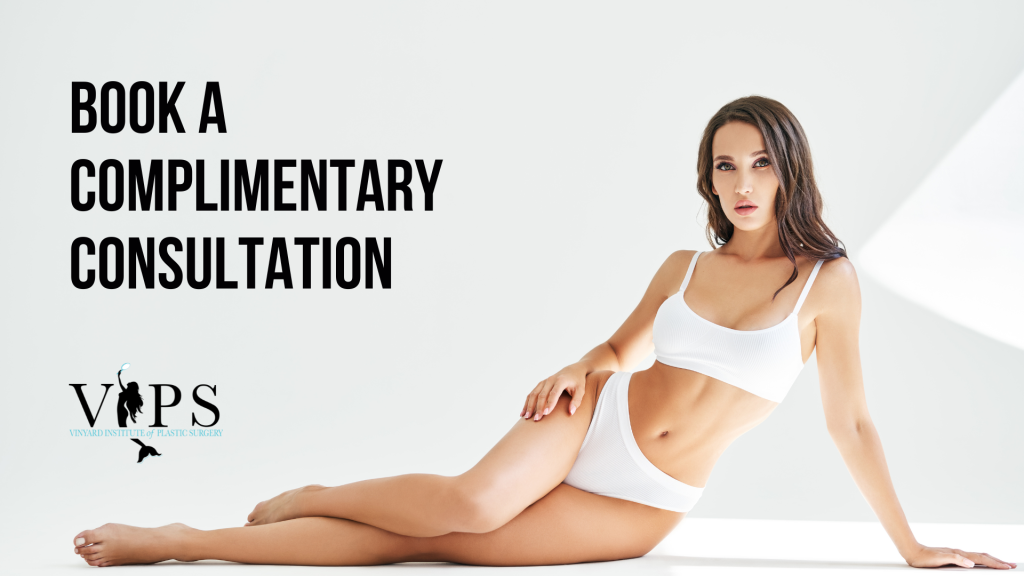 Start Your Journey to a Double Chin-Free Profile With Non-Surgical Treatments!
Contact us to schedule a consultation with Dr. Vinyard, or call us at (772) 362-3357 to discover the next steps in your chin rejuvenation journey! Our office at 291 NW Peacock Blvd, Suite 103, Port St. Lucie, FL 34986, proudly serves the South Florida area! We also invite you to check out our blog page, Facebook, and Instagram to learn more about the treatment options available at our office!
References